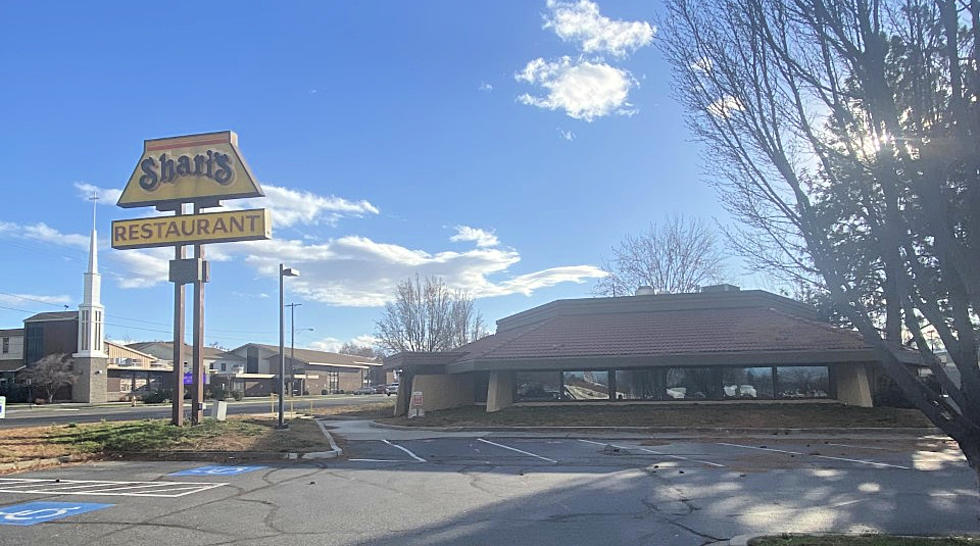 5 Perfect Restaurant Options for The Former Shari's in Richland
Patti Banner
Shari's Restaurant on George Washington Way in Richland has been sitting vacant for several months now. While I wasn't a regular customer, I do miss it.
The restaurant shut its doors in April after serving our loyal community for 40 years.
And, I haven't heard a thing about what may become of it. Is a new restaurant going to move in? What would be an appropriate replacement? I've thought about it. Here are a few ideas.
5 Restaurants Fitting For The Former Shari's Restaurant In Richland
The old Shari's location on George Washington Way in Richland has been sitting vacant for some time. They closed their doors after 40 years. What business would you like to see? We have a few ideas.
I believe IHOP would be the best option. Who can resist strawberry cheesecake pancakes?
When the Richland Shari's closed, it brought back memories of Tri-Cities restaurants we've been missing.
What restaurant would you like to see go into the former Shari's location at 1745 George Washington Way? It's a prime location for someone.
A Bunch of Amazing Celebrities You Know & Love are From Washington
Washington's A-listers, Oscar winners, Grammy winners, and faces of big franchises in one comprehensive list.
These are celebrities that have been born in, moved to, or lived in Washington.
Regional Fast Food Chains Tri-Cities Needs
As Tri-Cities keeps growing, we've seen more fast-food chains bring their food into our community. But we'd be lying if we said we didn't want a few more to set up shop down the street. Chicken sandwiches, sliders, deep-dish pizza; we'll take it all. These are the regional joints we can't wait to welcome with open mouths.
25 Tri-Cities Food Trucks You Have To Try Before You Die!
You're going to want to lick the photos - here are 25 Tri-Cities food trucks you'll want to try before you die!