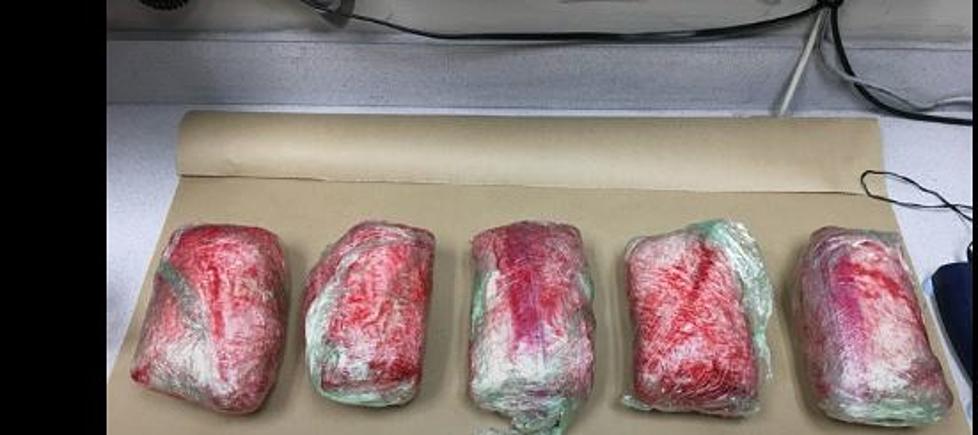 68-Year-Old Man Busted in Huge Narcotics Raid
Some of drugs seized by police in Othello (Othello police)
A 68-year-old Othello man is in the Adams County jail after a Saturday morning police raid.
Jose Sierra-Carriero was arrested by Othello Police early Saturday, after a search warrant turned up a shocking amount of drugs, including  five kilograms of meth, about 840 fentanyl pills, 25 grams of heroin and two guns.
Authorities say the cash value of all the items is approximately $180K.  He is now facing charges of intent to deliver a controlled substance, as well as various weapons charges.
Police did not say what led up to the search warrant and arrest. No other details have been released at this time.