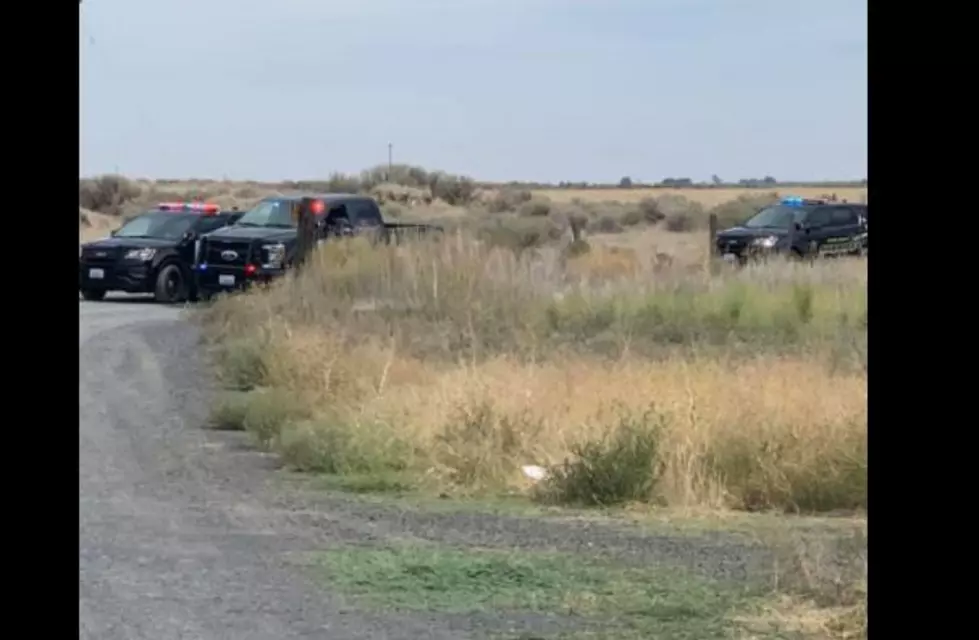 Assault Suspect Sets Fires While Fleeing Sheriff's Deputies
Adams County assault suspect captured (ACSO)
A 32-year-old assault suspect is in the Adams County jail in Ritvzille, after leading Deputies on a wild chase west of Othello.
Monday, Deputies were attempting to locate Thomas Landon Hoover, who was wanted in connection with an assault, but he fled a home in the county prior to their arrival.
He ran towards Sutton and  McManamon Rd. west and north of Othello, across farm fields. However, Adams County Fire District 5 had to be called out, as Hoover allegedly set several brush fires in an attempt to disguise his escape, and distract Deputies while he ran.
Hoover was captured, however, because several landowners spotted him running across their land, and helped Deputies locate him in his hiding spot.
The fires were successfully put out without any property damage.