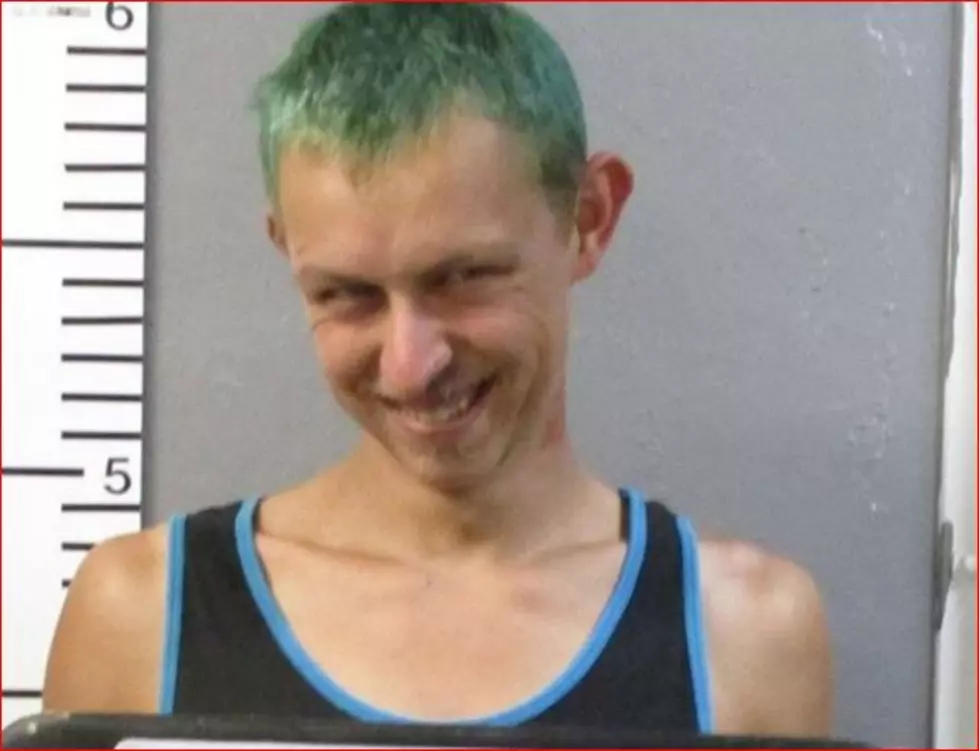 Check This Arson Suspect's Creepy Mugshot! Yeah, He's Wanted
This green haired guy wanted in connection with homemade firebomb set off in Hermiston (Hermiston Police Umatilla County Sheriff)
Last August, Hermiston police say somebody tried to set fire to a home using an improvised homemade firebomb.
Now the investigation has led them to try to locate 27-year-old Timothy Allen Kelly. Few details have been released because the investigation is still ongoing, but authorities suspect he's the culprit.
He tried to do it while people were inside the home, however, no one was injured. Kelly is described as 6 feet tall and about 150lbs. He's known to frequent Umatilla and Morrow Counties, and yes, he has often dyed his blonde hair green.
Anyone with any information is urged to call (541)-667-5095.