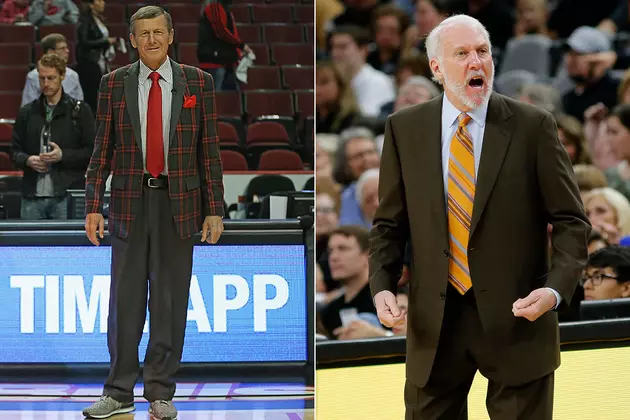 Craig Sager's First Post-Leukemia Gregg Popovich Interview Is the Stuff of Legends
Getty Images
TNT's Craig Sager did his first interview with San Antonio Spurs' coach Gregg Popovich since being treated for leukemia. It did not disappoint.
The Q&A took place after the first quarter of the Spurs game in Memphis on Thursday. Popovich, who's notorious for being short during these interviews, let down his guard in the most Popovich way possible. It was amusing and moving all at once.
Popovich managed to walk the fine line between gruff and sensitive, something Sager shouldn't expect from him the next time they're on camera.
And if you need even more of the Sager-Popovich lovefest, check out their encounter before the game:
Popovich's relationship with Sager even trickled down to his children. You may recall that while the elder Sager was being treated for leukemia back in 2014, his son filled in for him during the NBA playoffs and even had the frightening task of doing an in-game interview with the Spurs head coach.