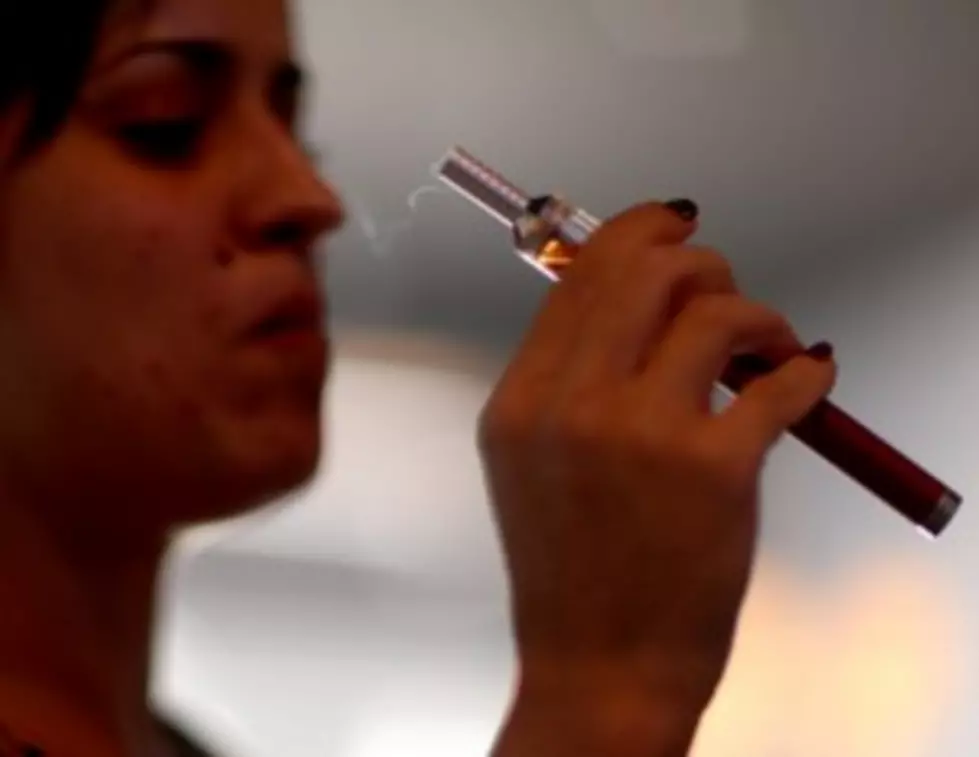 Gov. Inslee's Proposed Budget Includes 95% Tax on e-Cigs, Related Products
Inslee wants to tax e-cigs, related products - even nicotine free (Photo by Joe Raedle/Getty Images)
Critics say tax would not only 'destroy' their profits, but drive consumers back to traditional cigarettes.
As more details are coming out about Gov. Inslee's self-proclaimed "fair" budget,  if he gets his way,  e-cigs will be slapped with a  95% tax - as well as the products needed to make them work.
The American Vaping Association has immediately condemned the idea,  according to KGW-TV:
"A 95% tax would do a few different things," said Kim Thompson, who owns The Vaporium in Fife. "One, it would demonize a product, make it look as though it was as bad as smoking. The other thing is that it would make vaping and traditional cigarettes more similar in pricing. It would give us less incentive to the smoke to say, hey, give this a try."
Representative Reuven Carlyle introduced a similar bill during the previous legislative session, but it didn't pass.    In supporting Inslee's idea,  Carlyle spoke like a true liberal progressive when he told KGW:
"This is just a fairness issue. It's a parity issue. No one is looking to single out vaping, we are just looking to bring it to the same level of taxation of other similar products."
However, Thompson replied, saying:
"Taxing small businesses out of businesses is bad business."
She also shot holes in Carlyle's insinuation that all e-cig products contain nicotine.  Thompson said, like many e-cig products available now,  hers don't contain tobacco.  She also pointed out only two other states tax e-cig products - North Carolina and Minnesota, and they only tax ones that contain nicotine.   Inslee's bill would double the price of nearly all nicotine-free products.
Thompson and other e-cig retailers across the state already are planning a rally at the state capitol in Olympia to protest.