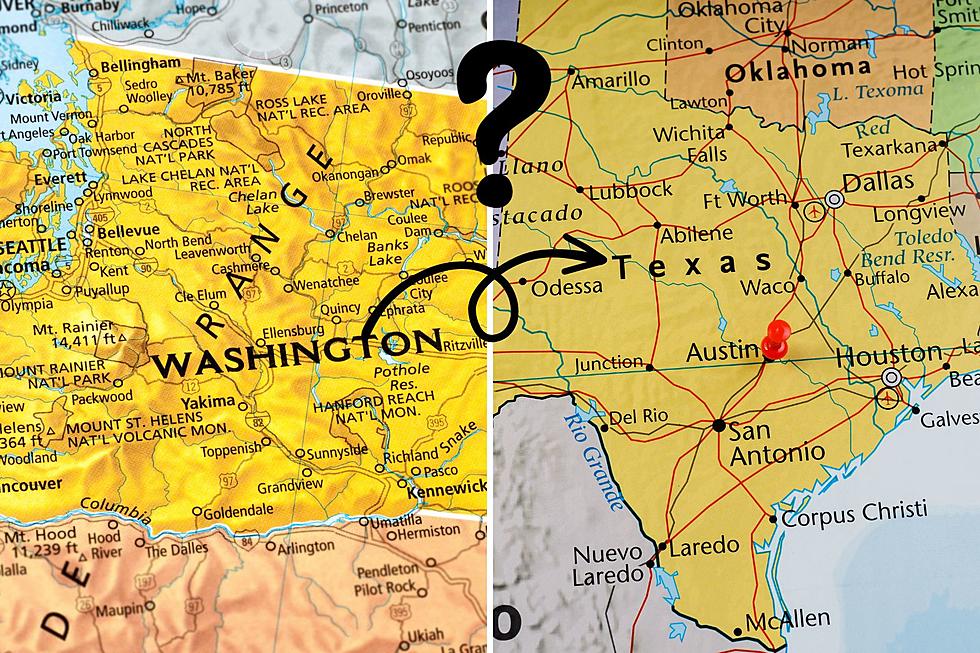 Texas Calling: The Factors that Make Tri-Citians Pack Their Bags
Canva
The United States real estate market is definitely complex and many factors go into home values, yet in some states, including Washington, the cost of living continues to rise at an alarming rate. Washington currently has the highest prices for fuel in the U.S., and Washington's cost of housing is 28% higher than the national average, making it one of the most expensive states to live in.
For example, according to the website mymovingestimates.com, when you compare Washington vs. Texas, the cost of living (housing, food, childcare, healthcare, and transportation) is 30% more in Washington. Washington's annual cost of living averages $108,000. Texas is $76,000 a year – $32,000 less than Washington! That's a big difference.
Arlington, Texas, which is located between two large cities, Fort Worth and Dallas, has a population slighter larger than Tri-Cities at around 325,000 residents. The average home price in Arlington is between $200,000 and $250,000. Average home prices in the Tri-Cities are between $300,000 and $350,000 - which is considered relatively inexpensive for housing in Washington.
How much home can I buy – Tri-Cities, Washington vs. Arlington, Texas?
I thought it would be fun (eye-opening actually) to compare what $600,000 will buy you in Tri-Cities, WA vs. Arlington, TX. Here's an example of what I was able to find:
Home #1 - Arlington, Texas - $610,000, 4 bedrooms, 4 baths, 4063 square feet.
This amazing home is located in Enchanted Lake Estates on the edge of Lake Arlington. It features a large master suite, an exercise area, a coffee bar, a massive custom closet, a gated pool area, a 3-car garage, and boat ramp access rights. Here are a few pictures to start the comparison. The home is listed by Don Lawyer at eXp Realty.
Home #2 – Kennewick, Washington - $600,000, 5 bedrooms, 3 baths, 3100 square feet
Located in a desirable subdivision, this home has a low maintenance yard and is close to parks, shopping, popular schools, and restaurants. It has an amazing layout with a large open kitchen. The home is listed by Damion Lalka of the Lalka Group/KW Spokane. Take a gander at a few images for comparison.
To conclude this comparison, Tri-Cities, Washington, and Arlington, Texas each have their pluses. However, when it comes to taxes, the cost of living, and mild year-round weather, Arlington is the clear winner. Some might argue that point, and that's okay. Each of us has different tastes, budgets, and lifestyles. Tri-Cities will always be my home but if you ever find yourself in a Texas state of mind, it's an attractive choice when it comes to dollars and sense.
See Inside One of America's Most Sought-After Homes in Washington State
Hunts Point on the banks of Lake Washington is one of the most coveted waterfront communities in Washington, if not the entire world. And, this 17,599-square-foot estate sits in the heart of the community.