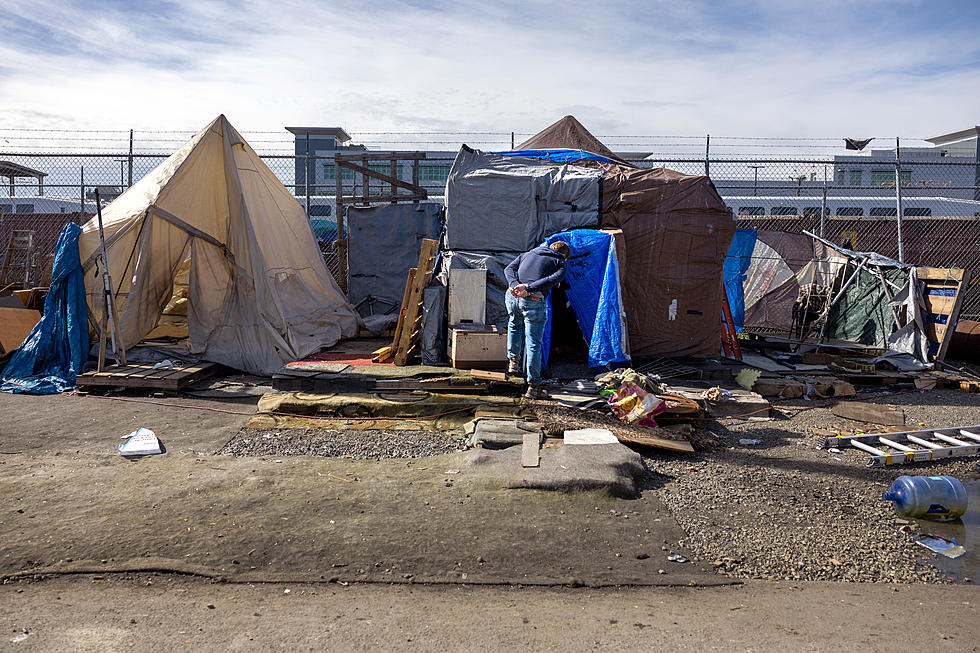 Washington State Senate Bill Will Ban Homeless Camps Here
Photo by John Moore/Getty Images
It's no secret that homeless camps, sanctioned or not, have become an issue for every level of government.  From the camp that was across from Seattle City Hall to the slowly dwindling Camp Hope in Spokane along a state highway, the homeless crisis has evolved from a personal safety issue to a public safety issue.
The hazards created have gone beyond just an individual sleeping on a park bench.  It's syringes in parks, physical assaults, the release of body fluids on streets, property damage, and economic damage.  It's not a coordinated effort by the homeless that has created this, it is the lack of action by government to address public safety.
Services are needed for the homeless, particularly those struggling with addiction that want to take advantage of those services, but the population at large also needs to feel safe in their own cities and towns and certain areas should be shielded from the possibility of an encampment coming to pass.
Senate Bill 5332 would set firm lines for where a homeless encampment is strictly prohibited.  Sponsored by 14th District Sen. Curtis King R-Yakima, SB 5332 would ban homeless encampments within 1000 feet from schools and early learning facilities.  The bill also prevents counties, cities, and towns, from sanctioning a homeless encampment under the same parameters.
The bill had it's public hearing in the Senate Committee on Local Government, Land Use & Tribal Affairs on Valentine's Day.  During his testimony, Sen. King referenced a fire started at the Catherine Blaine K-8 school in Magnolia that forced the cancellation of classes the next day due to smoke damage.  Sen. King was the only person to testify then the public hearing was suspended by the Chair.
SB 5332 did not get referred out of committee after it's initial public hearing leaving it's future unknown.
See How School Cafeteria Meals Have Changed Over the Past 100 Years
Using government and news reports,
Stacker
has traced the history of cafeteria meals from their inception to the present day, with data from news and government reports. Read on to see how various legal acts, food trends, and budget cuts have changed what kids are getting on their trays.
Gallery Credit: Madison Troyer