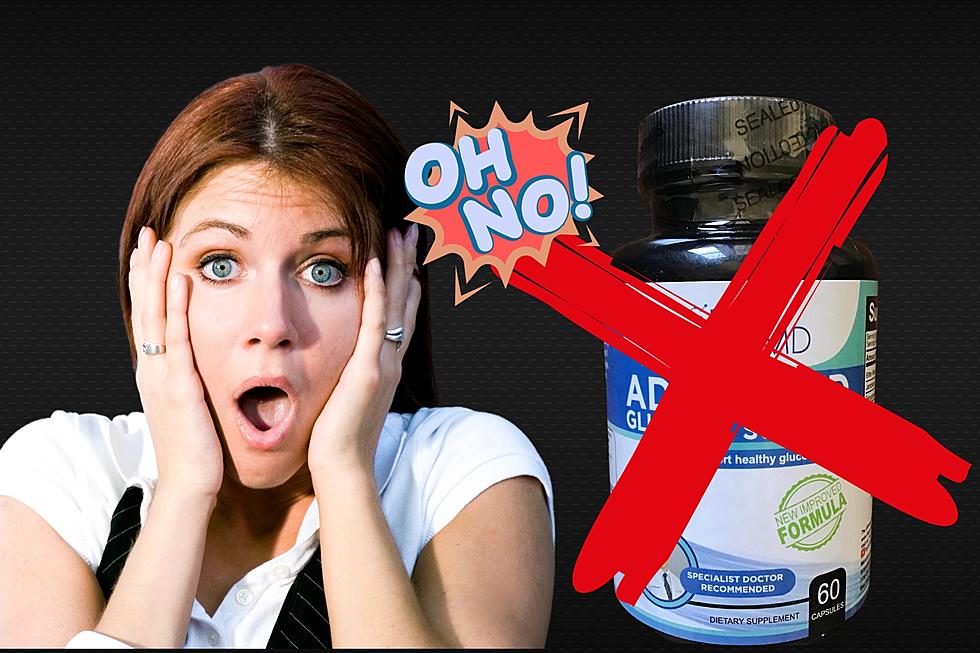 Recall-Consumers in WA, & OR-Stop Using This Product Now
Etsy-Canva
The US Food and Drug Administration (FDA) is warning consumers that SugarMDs, LLC has issued a voluntary nationwide recall of Advanced Glucose Support Supplement Capsules after lab analysis found the supplement contained glyburide and metformin. The product was distributed nationwide through internet sales on Amazon.com and sugarmds.com.
Consumers should not purchase or use Dr. Ergin's SugarMD Advanced Glucose Support, a product promoted and sold for blood glucose management. It may have been purchased at www.sugarmds.com and possibly in some retail stores due to hidden drug ingredients.
Metformin and Glyburide are prescription drugs used to lower a patient's blood sugar and treat type 2 diabetes. These two drugs used in combination with certain medications can cause unsafe drops in blood sugar levels, or hypoglycemia, or lactic acidosis (a build-up of lactic acid in the blood) that could cause death if it's untreated.
Consumers should immediately stop using the products and seek medical attention, especially if you're treated with with diabetes drugs, have chronic kidney disease, or if you experience fatigue, body aches, abdominal pain, excessive hunger, excessive sweating, or numbness of your extremities.
This tainted Advanced Glucose Support is marketed as a dietary supplement and is packaged in:

60 count bottle : UPC code 00195893927678 (UPC code located below the "Supplement Facts" panel)
120 count bottle: UPC code 00195893546978
180 count bottle: UPC code 00195893999576
An example product label can be found below:

The affected Advanced Glucose Support lots include the following:

Lot# 22165-003 EXP: 09/2024
The FDA and SugarMDs LLC have not received any reports of adverse reactions related to the use of this product. The FDA recommends that consumers dispose of this product properly.
KEEP READING: See 25 natural ways to boost your immune system
KEEP READING: 15 Natural Ways to Improve Your Sleep
Goosebumps and other bodily reactions, explained