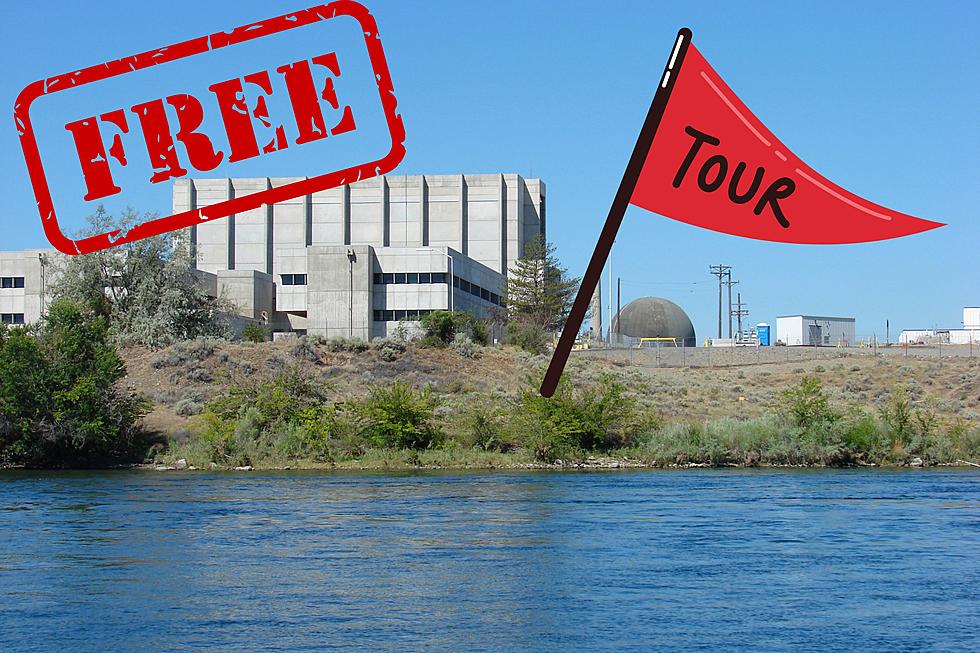 WA DOE Opens Up Free Tours at Hanford for Reactor B and Site
canva
How Can I Take A Tour Of The Hanford Nuclear Site In Washington State?
One of my favorite experiences I have done in the Tri-Cities is at the Hanford Nuclear Site. I was fortunate to take the tour many years ago and if you are a history buff, you'll love the tour. You'll be amazed at the history and the vastness of Reactor B.
The Department Of Energy Hosts Free Tours Of Reactor B And the Hanford Site.
The good news is that the tours are back and they are free. They do fill up fast so here are all the details on the tour that you'll need:
The B Reactor National Historic Landmark is the world's first full-scale plutonium production reactor and part of the Manhattan Project National Historical Park administered by the U.S. Department of Energy and the National Park Service.
You can learn more about the people, events, science, and engineering that led to the creation of the atomic bombs that helped bring an end to World War II.
Planned tour dates in 2023 include:
April 3-8, 12-15, 19-22, and 26-29
May 3-6, 10-13, 17-20, 24-29, and 31
June 1-3, 5-10, 12-17, 19-24, and 26-30
July 1-8, 10-15, 17-22, 24-29, and 31
August 1-5, 7-12, 14-19, 21-26, and 28-31
September 1-9, 11-16, 18-23, and 25-30
October 4-7, 11-14, 18-21, and 25-28
November 2-4, 9-11, and 16-18
Here are details on the tours:
Free of charge
Open to all ages
Open to visitors from around the world
Cameras, cell phones, and other recording devices are allowed
Food and drinks (non-alcoholic) are allowed on the bus; bottled water only inside B Reactor
There is no food or drink for sale at the visitor center
There are restrooms at the B Reactor
Tours begin and end at the visitor center located at 2000 Logston Blvd. Richland WA.
The total time commitment is 4 hours

Tour experience begins promptly
The bus ride to B Reactor is about 45 minutes with interpretation along the way
Visitors will have about two hours at B Reactor
It's an amazing tour and it's free - you can get signed up and get more details on the Manhattan Project National Historic park tours here.
10 interesting facts about Washington State's Hanford Nuclear Site
Here are 10 interesting facts about the Hanford site in Washington State.