Spontaneous combustion; a fire starting for seemingly no reason. Sounds like an urban legend, doesn't it? Something Mythbusters would try to disprove. But Firefighters know that spontaneous combustion is a real thing, and a common cause of fires.
Spontaneous combustion is the cause of the September 10th  hangar fire at Felts Field Airport in the Spokane Valley, investigators say.
What is Spontaneous Combustion?
According to the Oxford Dictionary, spontaneous combustion is:
The ignition of organic matter (e.g. hay or coal) without apparent cause, typically through heat generated internally by rapid oxidation.

 
Spontaneous Hay/Straw Fires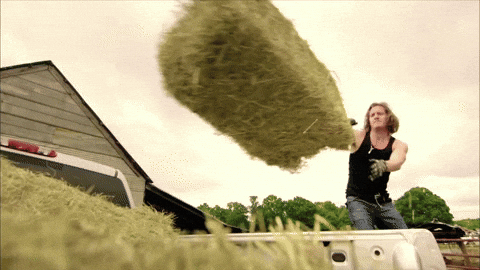 Clear as mud, right? Fortunately the folks at How Stuff Works have put it into language we can all understand. We'll stick with the example of hay for a moment.
Wet piles of hay or straw have also been known to spontaneously combust. When they decompose, microbes and bacteria living inside them can generate enough heat to kindle a spark.
Wow! Who knew? Probably Washington State farmers. You can read more about spontaneous hay/straw bale fires in this paper from Washington State University.
Spontaneous Rag Fires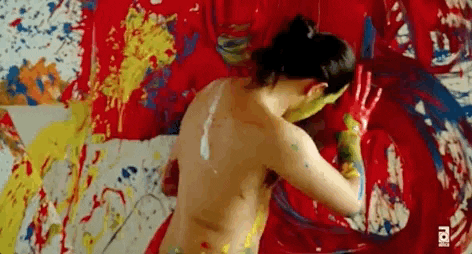 Oil, paint, and stain rags can spontaneously combust when they are left piled up together. According to Bend Oregon's government site:
Spontaneous combustion of oily rags occurs when rag or cloth is slowly heated to its ignition point through oxidation. A substance will begin to release heat as it oxidizes. If this heat has no way to escape, like in a pile, the temperature will raise to a level high enough to ignite the oil and ignite the rag or cloth.

 
What Caused Spontaneous Combustion at Felts Field Hangar?
Investigators determined that the fire was the result of oil rags.
How Can I Prevent Spontaneous Combustion?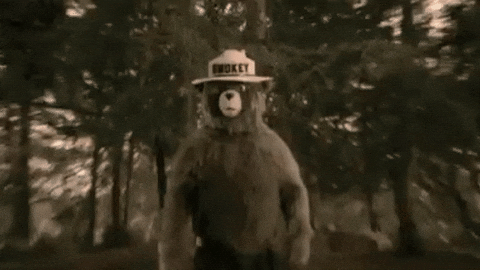 Read warnings on things like paint cans and heed those warnings.
Use a coffee can or other non-flammable container to store brushes, rags, etc. until you can get rid of them.
Store these things away from sunlight, in a cool place.
Store these things away from appliances that produce heat.
As for hay...
If you smell a caramel-like odor, it may be the hay heating up. Keep tabs on it.
According to Agricultural Insurance Management Services (AIMS): "Dry ice, liquid nitrogen or carbon dioxide gas pumped into the hay can prevent combustion by eliminating the oxygen from the hay mass."
Spontaneous Trouser Combustion
By the way, Mythbusters actually has tackled spontaneous combustion. Spontaneous trouser combustion, that is. It's fun to say out loud - try it.
Spontaneous Human Combustion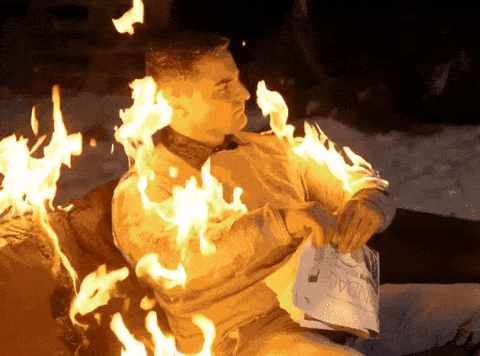 And it turns out there are many reports of alleged spontaneous human combustion throughout history.
That's right, it's not just an absurd joke in the movie Spinal Tap.
I call b.s. on the idea of spontaneous human combustion, except when telling ghost stories around a campfire. And on Halloween. On those occasions I absolutely believe in it. Especially if I'm the one telling the story.
Safety First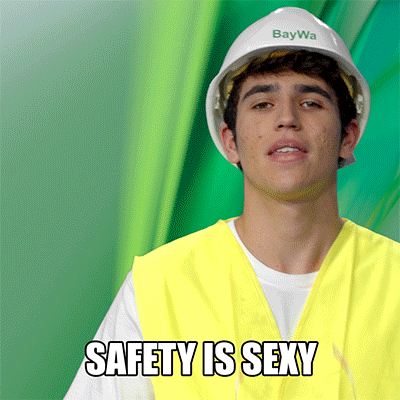 One thing we should all have in our homes and workshops is a fire extinguisher. I found a 4-pack for you on Amazon.
Answers to 25 common COVID-19 vaccine questions
Vaccinations for COVID-19 began being administered in the U.S. on Dec. 14, 2020. The quick rollout came a little more than a year after the virus was first identified in November 2019. The impressive speed with which vaccines were developed has also left a lot of people with a lot of questions. The questions range from the practical—how will I get vaccinated?—to the scientific—how do these vaccines even work?
Keep reading to discover answers to 25 common COVID-19 vaccine questions.
LOOK: The most expensive weather and climate disasters in recent decades
Stacker
ranked the most expensive climate disasters by the billions since 1980 by the total cost of all damages, adjusted for inflation, based on
2021 data from the National Oceanic and Atmospheric Administration (NOAA)
. The list starts with Hurricane Sally, which caused $7.3 billion in damages in 2020, and ends with a devastating 2005 hurricane that caused $170 billion in damage and killed at least 1,833 people. Keep reading to discover the 50 of the most expensive climate disasters in recent decades in the U.S.