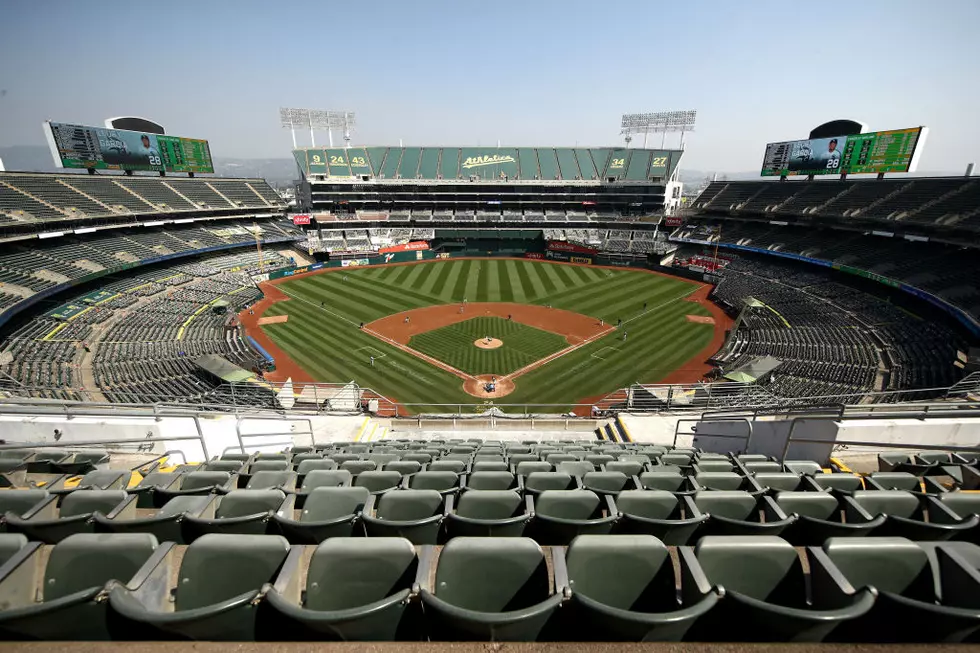 MLB Tells Athletics To Explore Moving If No New Ballpark–Portland?
Getty Images
OAKLAND, Calif. (AP) — Major League Baseball has instructed the Athletics to explore relocation options as the team tries to secure the new ballpark it hopes for to stay in Oakland. MLB released a statement expressing its longtime concern that the current Coliseum site is "not a viable option for the future vision of baseball." A's owner John Fisher said in a statement he will honor MLB's instructions but remains committed to continuing to pursue the waterfront ballpark proposed for construction in the city's Howard Terminal location, close to the popular Jack London Square neighborhood.
(NOTE--additional content added here by Newstalk870 below). 
 There have been some reports about the potential moving of the team to the Pacific Northwest, including Portland, Oregon.  While there's plenty of rumor mill fodder to support this premise, a look at previous baseball history in the Rose City shows people might want to settle down.
The Portland Rockies left the city in 2001, moving a few hundred miles inland to become the Tri-City Dust Devils, the short-season "A" farm team for the Colorado Rockies. In doing so, they went to a better stadium, natural grass instead of turf (which nobody wants their prospects or players competing on, at least in baseball), and an environment rich in baseball.
With the warmer weather and area baseball tradition dating back to the 1950's, the Tri-Cities was a better fit.
The Beavers were a AAA franchise from 2001 to 2010, but left when they lost their stadium to expansion for the city's professional soccer team.
There hasn't been a replacement team in the last 11 years. While it's been around the Rose City for decades, baseball has never captured its excitement like the NBA's Trail Blazers or the Timbers soccer team.
Also, one has to take into account the economic, social, and political factors in play here. For the last several years, Portland has gone from being just the epicenter of a state that prided itself for being weird but harmless, to a place that's experiencing a growing citizen and worker exodus due to extreme violence, anarchy, and crime.
Being known nationally as the 'home' for Antifa hasn't exactly helped the tourism industry or economic development efforts.
The violence, rioting, and unsettled atmosphere, especially downtown, is hardly where one would want to resettle a professional sports team.
Sadly the city could use the revenue. But until conditions in Portland improve dramatically, MLB should cast it's eyes elsewhere. Boise, Idaho comes to mind...hmmm.  Despite losing their minor league team, there's plenty of space and growth to lure in a major stadium and team.