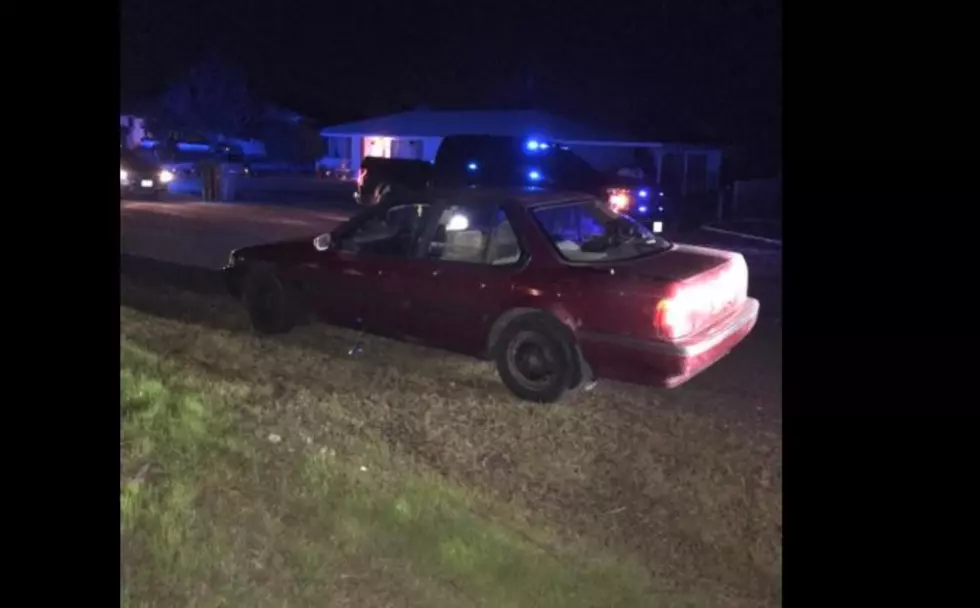 New Police Laws Hinder Deputies in Recovering Stolen Cars
Persistence by Deputies gets car back (BCSO)
Those new police 'reform' laws passed by the legislature and went into effect last July hundred, but didn't stop Benton County Deputies from getting this car back.
  Car reported stolen out of Richland
Back on May 2nd, Benton County Sheriff's Deputies set up some emphasis patrols and surveillance in the area of Arrowhead and Umatilla streets near Columbia Center Mall.
During the overnight hours, two suspicious vehicles were contacted, including the one pictured which had been reported stolen. However, Deputies were not able to pursue them as they fled the scene. The new 'police reform' laws pushed through by Democrats require officers to have probable cause (visible proof) the suspect is in the process of committing a crime at that time, basically.
They couldn't just pursue the fleeing suspect even though they were sitting in a stolen car.
    Persistence pays off for Deputies
However, Deputies continued to include this area in patrols, and around 11 PM Tuesday night, this stolen car (reported out of Richland in April) was located.  This time, officers were able to set up a perimeter that blocked the vehicle from escaping. With help from Kennewick Police, Deputies closed off any escape routes, at which time the driver and possible occupants bailed and fled on foot.
Officers were not able to locate them immediately, but it is believed they have enough evidence to locate them. The car has been returned to its owner.
This situation would have likely ended ten days ago had Deputies been allowed to pursue the suspect using the old 'reasonable suspicion' clause for catching potential suspects.
25 True Crime Locations: What Do They Look Like Today?
Below, find out where 25 of the most infamous crimes in history took place — and what the locations are used for today. (If they've been left standing.)