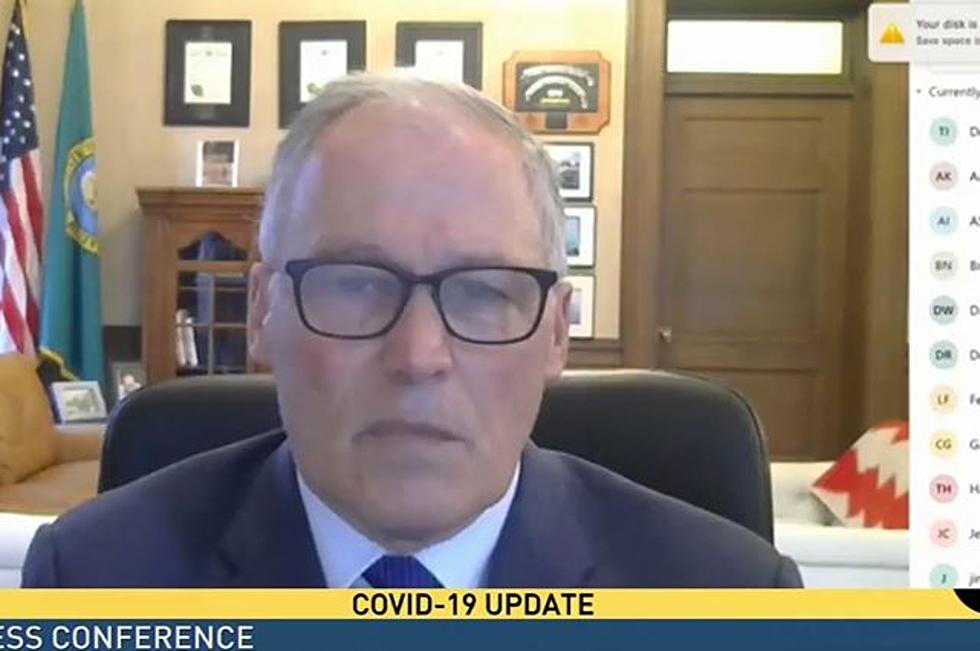 No Comments from Inslee on Snowplow Driver Shortage, Closed Passes
Not a peep on pass conditions (TVW)
During his press conference Wednesday 1-5, Gov. Inslee didn't make any mention of what's going on in the mountain passes.
And, none of the reporters asked him about it.
177 SNOWPLOW DRIVERS FIRED FROM DOT OVER VAX MANDATE STRESSING ROAD MAINTENANCE EVEN MORE
It's a combination of snow, rain, and nature, plus a severe shortage of plow drivers and maintenance workers.
Gov. Inslee's firings over the state worker vax mandate hit the DOT the hardest, and 177 plow drivers were included in those ranks. They are not easily replaced, even if hired, some require additional training.
A State DOT official told Seattle media he's been with the DOT for 16 years and he's never seen all four major passes closed (Stevens, White, Snoqualimie and Blewitt) at the same time.
 THIS RARE BLEND OF WEATHER AND SHORTAGES HAS CUT THE STATE IN HALF
The estimate is they will not be re-opening until likely on Sunday. This has effectively cut the state in half, and many business leaders are saying it's created a bit of an economic crisis.  They can't get goods and services back and forth across the state.
Inslee only mentioned snowplow drivers once, during his press conference. at the 22:59 mark, he was thanking all the hospital-medical-doctor workers and threw in "snowplow drivers."
But not once did he address the crisis on the highways, nor did he address how the shortage of plow drivers is making it worse.
And as we mentioned earlier, none of the reporters asked him about the 'snowmageddon' and how the vax firings have left the Department of Transportation unable to keep up with the conditions. Everything in the presser was about COVID.
As of this writing, Friday, January 7th, still no comments or addresses from him on this issue.
LOOK: The most expensive weather and climate disasters in recent decades
Stacker
ranked the most expensive climate disasters by the billions since 1980 by the total cost of all damages, adjusted for inflation, based on
2021 data from the National Oceanic and Atmospheric Administration (NOAA)
. The list starts with Hurricane Sally, which caused $7.3 billion in damages in 2020, and ends with a devastating 2005 hurricane that caused $170 billion in damage and killed at least 1,833 people. Keep reading to discover the 50 of the most expensive climate disasters in recent decades in the U.S.