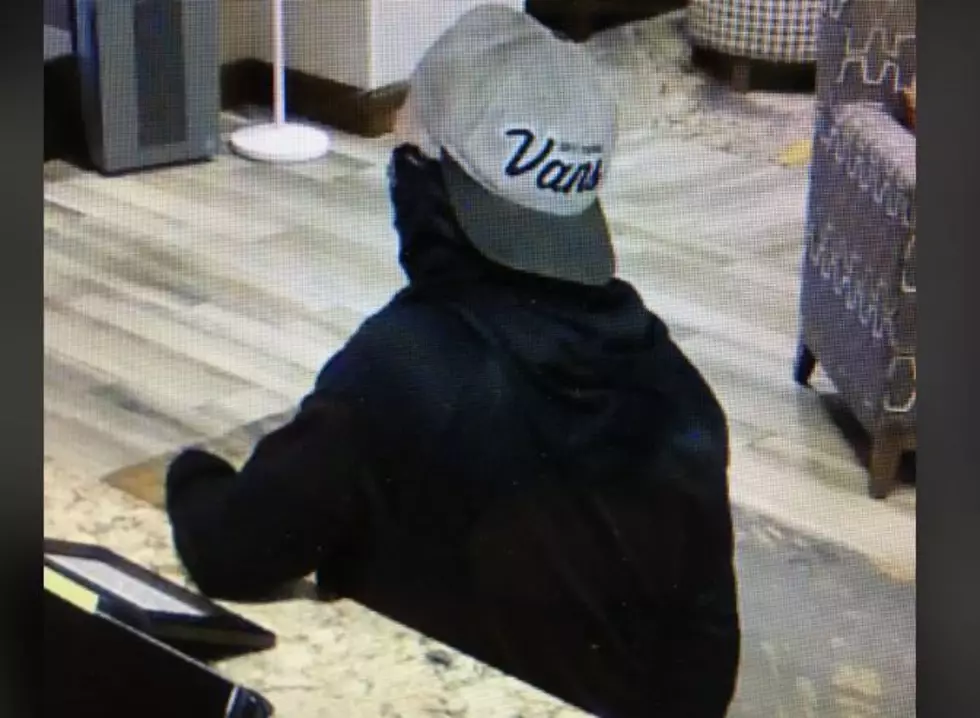 Pasco Cops Seeking 2nd Major HVAC Theft Accomplice
PASCO PD
Pasco Police have one suspect in custody, but this guy has eluded them.
Back on Sept. 19, two masked men broke into the work van of an HVAC employee near Road 68 and Burden Boulevard around 6:45AM. They smashed out a window, used that to open the back door, and stole over $20K worth of equipment and tools. It was loaded into a silver Honda and driven away.
The same early morning, Someone had broken into another HVAC work van (different company) parked on nearby Campolina Lane, and stole a company i-Pad.
Thanks to dogged Police work, the car and one suspect were located by 4:30PM that afternoon. An officer had booked one accomplice for driving offenses, and located some of the property including the i-Pad. The officer then saw an email from another officer seeking help in identifying suspects taken from the Hampton Inn surveillance camera. The other officer was also working the case from another angle.
As a result, Alan E. Rosane Jr., 32 of Kennewick, is in jail facing a variety of charges. But now police are seeking his accomplice, this guy pictured in the photos.
Apparently one would guess Rosane Jr. has not given up his buddy, so Police need help.
Anyone who may know who this guy is, call (509)-628-0333. All leads can be confidential.