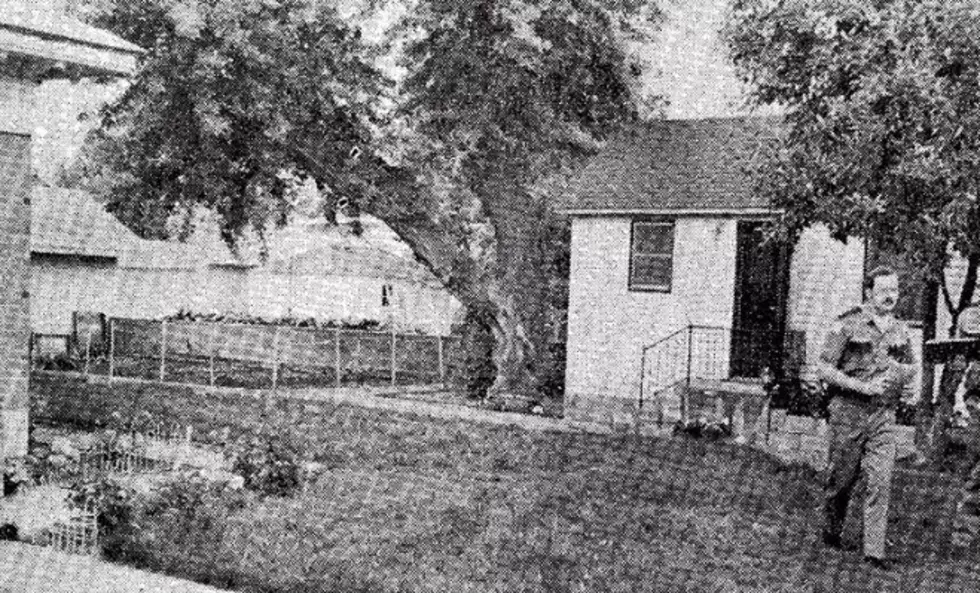 Pasco Police Revisit Cold Case Murder from 1972
Cabin apartment where woman was fatally shot (Pasco police TcH)
It was June 20, 1972. It involved a fatal shooting, a chase, recovery of shell casings, fingerprints and DNA--yet the suspect has eluded police all these years.
Pasco Police have revisited a fatal shooting that took place in a tiny cabin apartment, located behind a home in the 400 block of North 8th, just off the alley and behind the landlord's house.
The time of the fatal shooting was 3:11AM.   Police laid it out this way:
"Sixty-four-year-old widow Viola D'Amico was murdered in her cabin apartment, 
Her dead body was found on the floor next to her bed, shot.
A suspect, a slim white male with short brown or reddish-brown hair, was chased northbound from the scene by the landlord, north across Sylvester to the area of 8th/ Margaret, where the suspect turned and fired a shot at the landlord, then ran out-of-sight eastbound in the alley between Margaret and Park toward 7th. The pursuing man was a block behind. He cut over to 7th, did not see the suspect anywhere on 7th, and returned to the house, where he told responding police officers about it.
Investigation showed that the suspect gained entry by opening a window over the bathtub and climbing inside. He was seen climbing in by one of the landlord's daughters, who alerted her father. They heard D'Amico scream inside the cabin apartment. The father ran outside and saw the suspect running from the front door.
Police recovered the bullet casing from the murder scene and one from up the street on 8th but were never able to get them matched to a weapon.
Latent palm prints were recovered but they were never matched to any identified suspects. Over the years, many potential suspects' inked prints have been submitted without matching.
Trace evidence collected at the scene has also been submitted over the years for DNA examination, without any male profiles being identified.
Given the description of slight build, almost 6' tall, it has usually been suspected that the male was a teen or young adult in 1972."
Pasco police are hoping perhaps someone has information about this case, even if it seems fairly simple of benign, that could open it up in a different direction. Many cold cases have been solved starting with amazingly simple or "meaningless" information. Anyone who may have information is asked to call (509)-545-3421. All leads can be confidential.