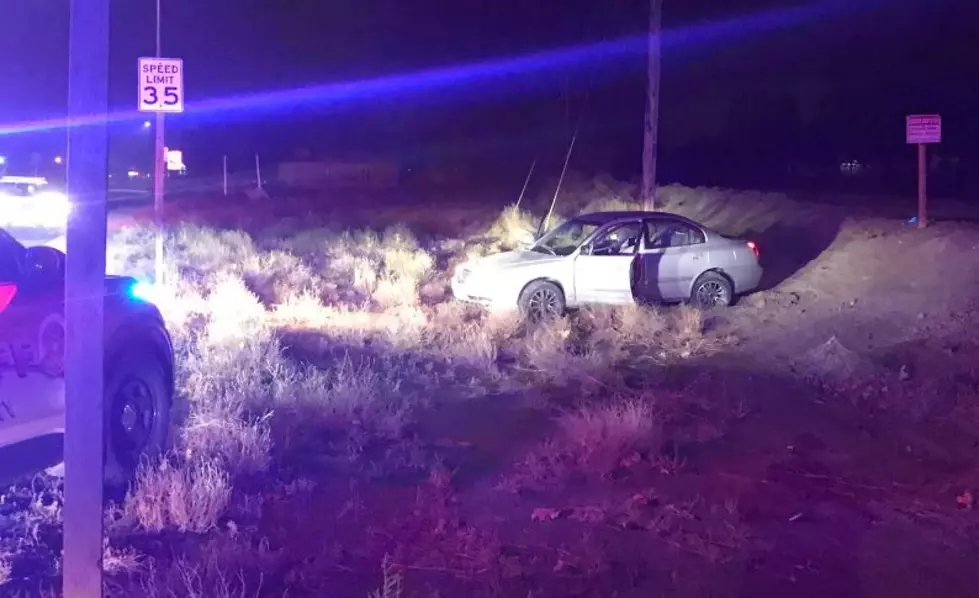 Suspect's Car Fails Him During Police Chase, Crashes in Field
Suspect's car fails him, allows Deputy to nudge him into a field (BCSO)
The suspect's car failed him, allowing a Benton County Deputy a much easier pit maneuver.
   The wanted suspect tries to outrun Deputy early Tuesday morning.
Just minutes after midnight Tuesday morning, a Benton County Deputy on patrol spotted this car (pictured in the field) belonging to a wanted suspect.
The man, identified as Nicholas J Weber, was wanted on a long list of charges, according to the BCSO:
"Weber was wanted by the Richland PD on Assault 2nd charges for ramming a patrol vehicle, Eluding, Hit and Run, DWLS 3rd and several outstanding warrants."
Deputy Kroner saw the Hyundai near Mayo Road and Highway 224 and attempted to pull him over. Weber sped off towards West Richland, but then had some sort of mechanical issue, and slowed way down. This allowed Deputy Kroner to execute a rather easy pit maneuver, sending the car into a slow roll-off into the weeds.
Weber was arrested without incident, thanks in part to his malfunctioning car.
See the Must-Drive Roads in Every State