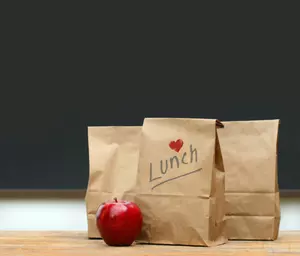 Tri-Cities School Districts Announce Free Lunches for All Students
Sandra Cunningham
My wife and I got our school lunch notification from Kennewick School District in the mail to fill out and see if our kid was eligible for free or reduced lunch. I hadn't filled it out yet but it looks like I don't have to.
Pasco, Richland, and Kennewick School Districts have announced that school lunches until December 31st will be free.
The cost paid for the free meals is coming from funding from the United States Agriculture Department.
Children up to the age of 18 are eligible for the free lunches and no student ID or enrollment verification will be required and families may claim meals without their children present.
Lunches in Kennewick and Richland start on September 4th. Pasco School will also be sending out free lunch pick-up information starting tomorrow.
Richland Schools are still encouraging parents to fill out the free and reduced lunch forms and you can obtain one here.
All three school districts will be releasing details on how you and your student can pick up the free lunch meals over the next few days but you can check these site as well for more information
Enter your number to get our free mobile app
KEEP READING: 10 classic board games that will take you way back