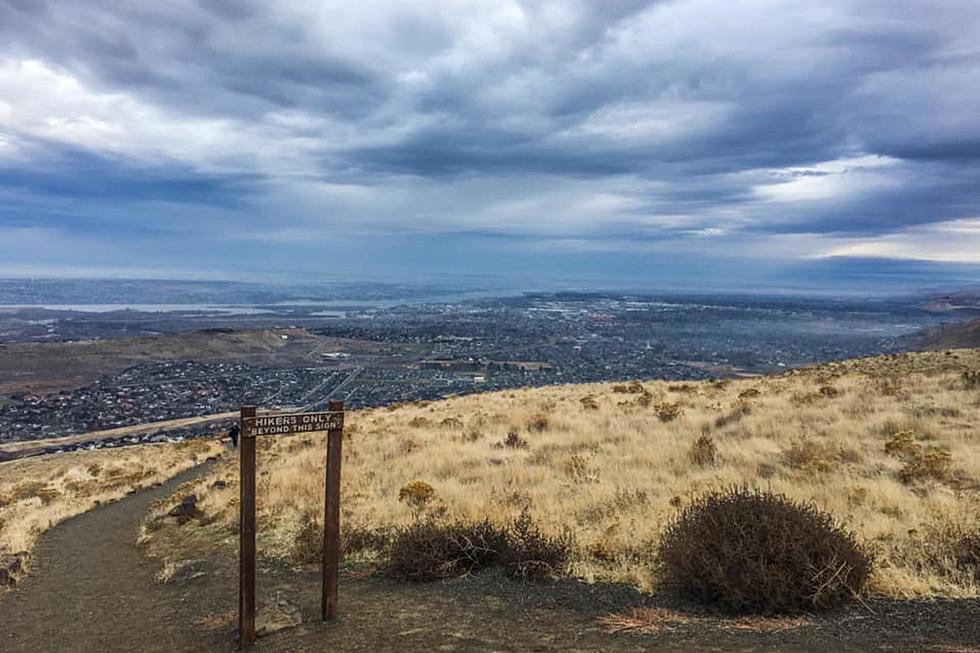 Tri City Hikers: A Tip: Don't Leave Your Valuables in the Car!
Alisha Grow-Badger Mountain-Facebook
Tri-City Hikers: Don't bring valuables along when hiking. Leave them at home.
Officials are advising Tri-City Hikers to leave all valuables at home when planning to hike our area hills and mountains.
No one wants to come back from a refreshing hike to find their vehicle broken into. So why, even give a potential thief any opportunity. Leave anything of value at home.
I don't believe we're telling you anything you didn't already know, are we?
We've been seeing an uptick in vehicle break-ins where spare change and other valuables are taken.
For the life of me, I don't understand why people leave their wallets in their vehicles. If anything, lock your valuables in the trunk at the very least.
Remember back in the day, when you could leave your vehicle unlocked? Today is NOT that day.
Please, when hiking our local trails, Don't have anything of value in your vehicle. There are perpetrators stalking our cars. They're searching out ANYTHING of value. Clothes, handbags, jewelry, coins, etc.
Be vigilant. Lock up your goods in the trunk.
Better yet. Don't bring it.
Read more here on how to be safe while hiking our beautiful grounds in Tri-Cities.
Again, be vigilant. Leave the valuables at home. Go back and get them. You don't have to carry everything with you.
Stay safe, friends.
Here Is How To Blur Your Home On Google Street View
RANKED: Here are the most popular national parks
To determine the most popular national parks in the United States, 
Stacker
 compiled data from the 
National Park Service
 on the number of recreational visits each site had in 2020. Keep reading to discover the 50 most popular national parks in the United States, in reverse order from #50 to #1. And be sure to check with individuals parks before you visit to find out about ongoing, pandemic-related safety precautions at 
www.nps.gov/coronavirus
.
15 Ways You Can Help People in Ukraine Right Now
As Americans watch events unfold in Ukraine, many wonder how they can help. Below is a list of organizations responding to the crisis in Ukraine along with information on how you can support their various missions.