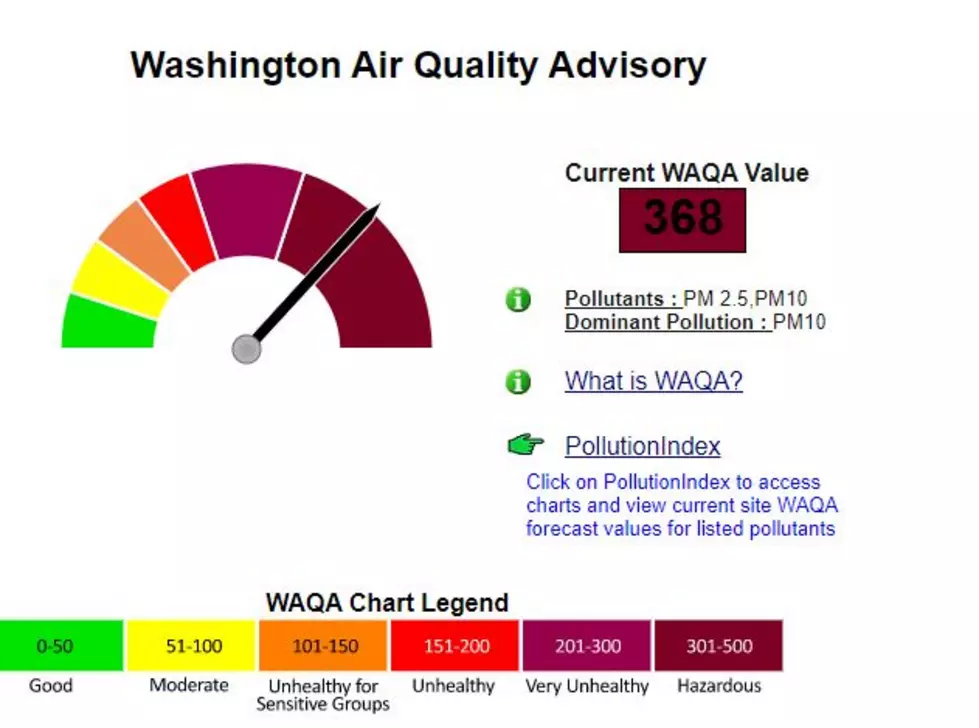 UPDATE–Hazardous Air Stuck in TC til Likely Friday
Hazardous air expected through Friday (Benton Clean Air Agency)
"AIR QUALITY ALERT NOW IN EFFECT UNTIL NOON PDT FRIDAY...

The Washington State Department of Ecology has extended the Air
Quality Alert...now in effect until noon PDT Friday.

A Smoke Air Quality Alert has been issued. Wildfires burning in the
region combined with forecasted conditions will cause air quality to
remain at unhealthy levels."


According to the National Weather Service Monday, the hazardous or at
least poor air is sticking around, largely due to inversions and 
weather conditions. we could see it breaking up by Friday, perhaps some
rain.