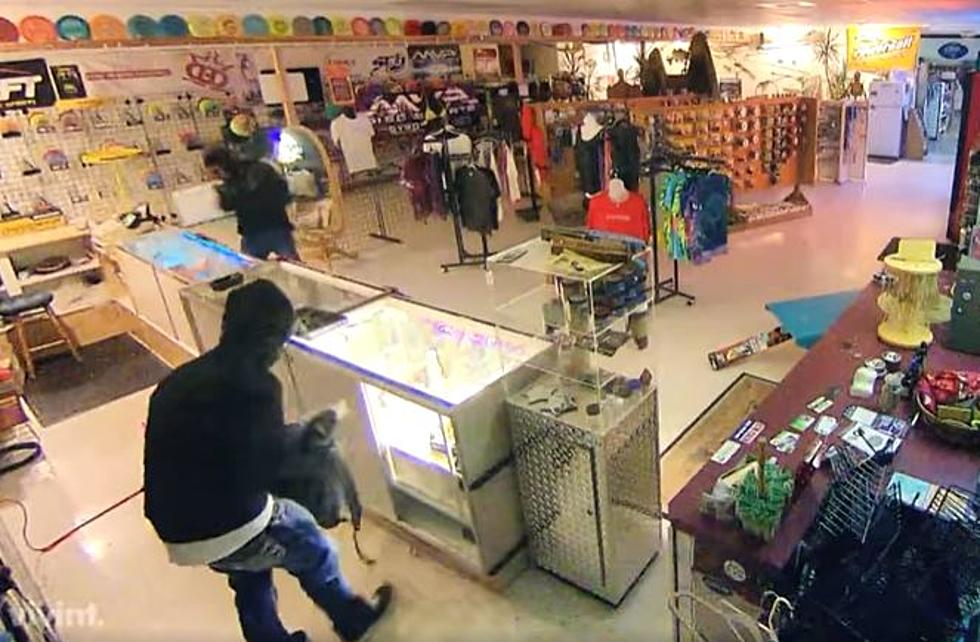 Video Captures Market Thief Falling on His Face During Crime [VIDEO]
RPD video still
Pretty sure Richland Police meant 8:45 PM Oct. 18th?
At any rate, RPD is seeking leads, and hoping to ID these two burglars who hit the Island View Market and Deli, located at 1607 Columbia Park Trail.
They kick the door open, one of them biffs it trying to enter, then they go to work. You can hear audio on it as well.
They seemed to have to know exactly what they were looking for, perhaps they had checked it out prior or were even customers.
Despite the good surveillance camera system, they obviously made conspicuous effort to hid their faces.
Anyone who may have any leads or know who did this, you're urged to call (509)-628-0333. All leads can be confidential.


How Many in America: From Guns to Ghost Towns
Can you take a guess as to how many public schools are in the U.S.? Do you have any clue as to how many billionaires might be residing there? Read on to find out—and learn a thing or two about each of these selection's cultural significance and legacy along the way.