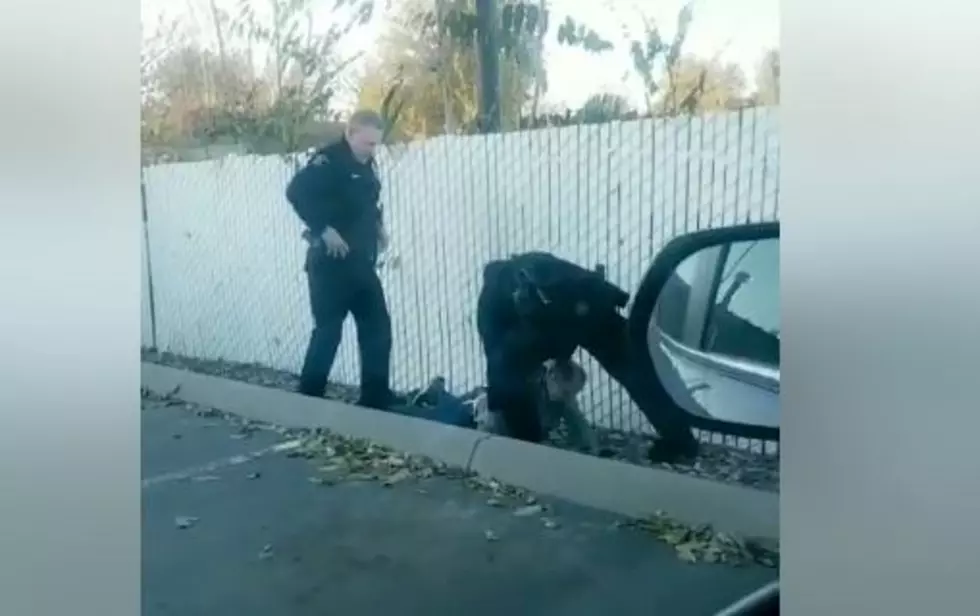 Video of Suspect Brawl With Police [VIDEO]
Facebook video
A video of an altercation between a car prowl suspect and Kennewick police on Tuesday afternoon was posted on Facebook, by a person named Jeffery Maddox.  Included in his post was an inflammatory "f--- the police KPD" comment.
As we reported earlier, the suspect, identified as 51-year-old Gordon Bailey, ran, hid in a nearby bus at the transit station, then jumped a fence and fled. From our website story earlier via information from KPD:
"Upon arrival police found 51-year-old Gordon Bailey, the suspect, hiding in a bus behind a fenced off area at the station. He refused to comply, and ended up fleeing the bus, jumping over a fence and running.  He was pursued by officers who warned him he would be Tasered.  He was, and he fell to the ground.
 But even then he refused to give up and follow commands, and began to verbally and physically resist. He began to verbally and physically resist officers, and several punches were used to subdue him. He was finally cuffed and taken to jail.
  He is facing a variety of charges, including for the car prowling and resisting arrest in the incident.