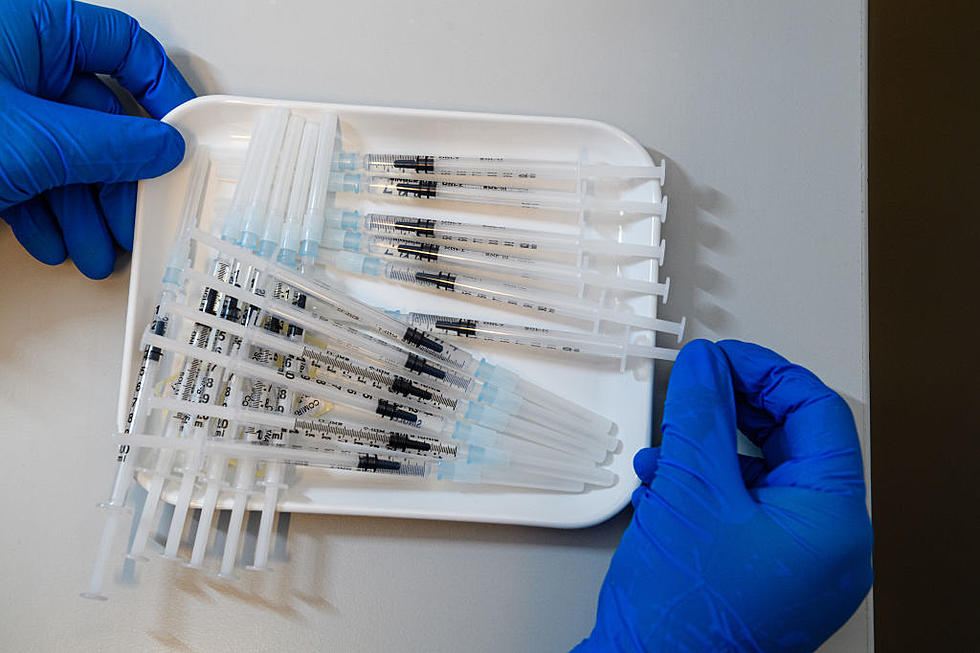 WA State Can't Make Up Mind About How Many are Vaccinated?
Getty Images
During a press conference Thursday Oct. 14th during which Gov. Inslee announced a coming round of restrictions for indoor and outdoor events having to do with vaccination proof, state officials claimed Washington state's overall vaccination percentage is at 59 percent.
However, that is lower than figures from the CDC, as quoted by USA Facts. USAFacts.org is a statistical website that tracks lots of data, trends, and analysis. This week they showed our state's vaccination rates at 62 percent. That's 3 percent higher.
We reached out to them and asked what their sources were. They responded that they utilize the CDC data, which is higher.
In fact, back on Oct. 11, the Department of Health COVID Dashboard showed 71% of Washington residents 12- and up were fully vaccinated. Then why did they claim 59 percent during the press conference?
Some reports say the COVID dashboard Thursday Oct. 14 showed 59.  The dashboard does say that that data includes US Government and military data of persons who live and or work here which are reportedly not included in DOH data.  We've heard that reasoning before.
However, the Oct. 11 image shows the CDC, and government data is included.
It appears, much like the difficulty and inaccuracy of counting total cases in 2020, now the DOH cannot seem to accurately provide concrete precise numbers of those who are fully vaccinated.
Critics, including some GOP legislators, say it's part of their strategy to undersell the vaccination numbers as an excuse to push more restrictions designed for force people to get the shot.
Either way, with the supply chain and other issues plaguing people now, there's much more to pay attention to than just vaccines, such as saving money?
LOOK: Here are 25 ways you could start saving money today
These money-saving tips—from finding discounts to simple changes to your daily habits—can come in handy whether you have a specific savings goal, want to stash away cash for retirement, or just want to pinch pennies. It's never too late to be more financially savvy. Read on to learn more about how you can start saving now. [
From:
25 ways you could be saving money today
]
READ MORE: See 50 remote jobs that can pay well