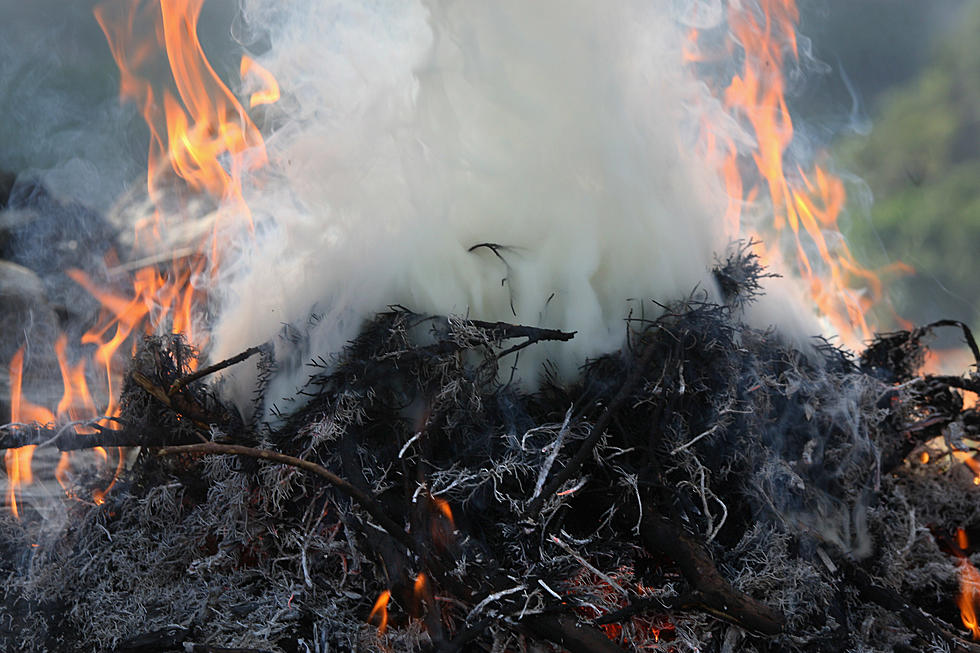 Whoops! Man Burning Weeks Also Torches Neighbor's Home
Gust of wind got burn out of control (Getty Images)
A Richland resident on Cedar Street will likely face a citation for unsafe burning after a pile of leaves he was torching also ended up scorching his neighbors home, and a car. Plus the fire knocked out power to four other homes.
Late Wednesday afternoon, Richland Fire units responded to the home, where they found flames scorching up the side of the next door house. According to fire crews, a gust of wind carried flaming materials around the neighborhood.
Flaming debris landed on a nearby car, and resulted in power being knocked out to four other homes. Richland crews, according to KEPR-TV said it's too breezy this time of year to risk burning yard debris or any other materials. No one was injured in the incident.