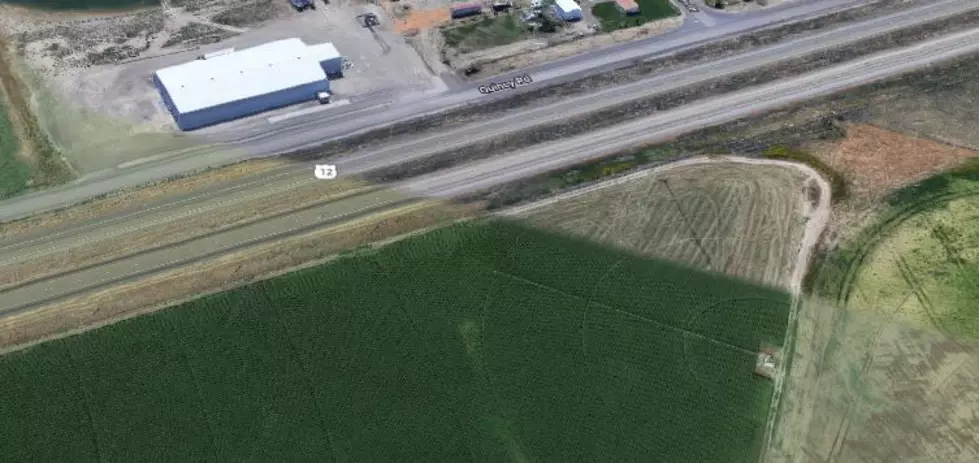 Wild Saturday Car Chase Involves Robbery, Car Theft
Area where vehicle was finally stopped (Google Street View)
There is still a lot to unpack, the names of the suspects have not even been released yet. But the wild Saturday car chase from Columbia County that ended short of the Snake River Bridge outside of Pasco seems to have begun with theft.
Walla Walla, Columbia, Franklin County Sheriff's Deputies and the Washington State Patrol all participated in the chase.
According to Columbia County Sheriff's the chase reportedly began after a theft or series of thefts, in that area. The two female suspects then sped away in what is said to be a stolen white Prius. Somewhere in Columbia County, and we don't know why, one of the female suspects jumped out of the car and was caught by the pursuing deputies.
Then the other suspect continued to speed towards the Tri-Cities on State Route 124 and Highway 12. Witnesses claim speeds neared 100 mph as officers pursued the car. About two miles east of the Snake River Bridge outside of Pasco (seen in photo) spike strips and a pit maneuver were used to bring the chase to an end.
At that time, the female driver allegedly waved a gun at officers, and then two WSP troopers and a Franklin County Deputy fired, hitting the suspect multiple times. She then barricaded herself inside the car, but SWAT team members were able to extricate her.  She's in the hospital and expected to survive.
The Washington State Patrol is taking the lead on the investigation. This one is going to take a while.
For the official release on the matter, click on the button below.