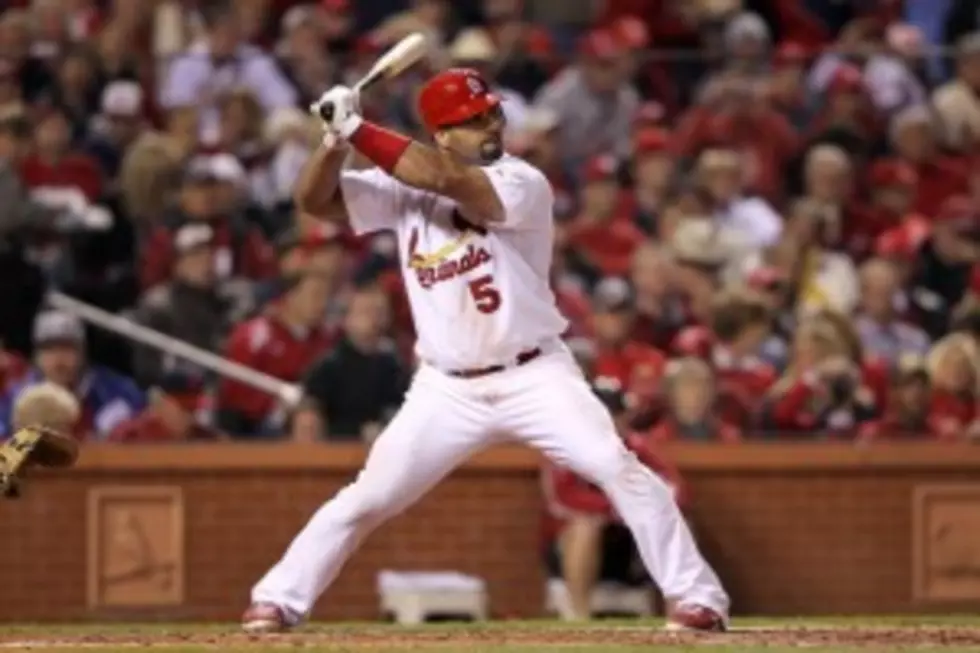 Albert Pujols Signs With Angels-250 Million For Ten Years
The St. Louis Cardinals will be losing the face, and cornerstone, of their organization.
Arguably the best player in Major League Baseball over the last decade offensively, Albert Pujols' was the most sought after free agent following the Cardinals thrilling World Series win.   Pujols, who statistically could be considered one of the three greatest hitters EVER,  will get 250 million over ten years after signing with the Los Angeles Angels of Anaheim.   Not a huge surprise, but not really expected.  The Florida, oops, Miami Marlins as they are now known, were the big initial bidders, but lost out, the Cardinals had dangled a big offer, but Pujols could not refuse the Angels tender.  Now it will remain to see if his bat and leadership will propel the Angels past the Texas Rangers in the American League West;  the Rangers of course, have been to the Fall Classic two years in a row--and lost.   The Cardinals were the only team Pujols ever played for.