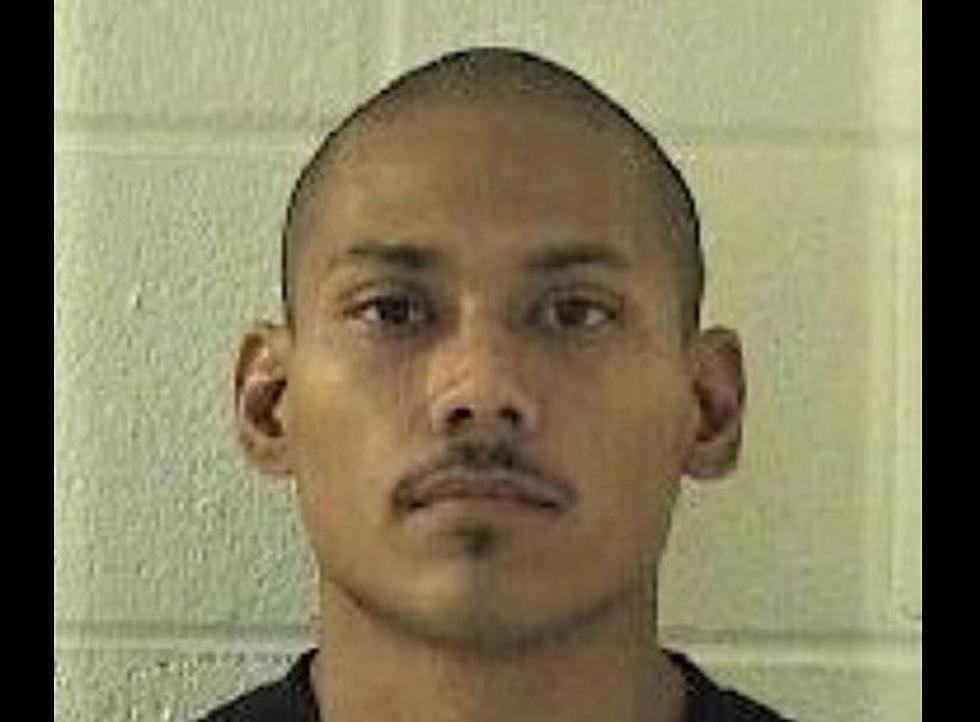 Alleged Fence Crasher Arrested, Car Impounded
PPD
Police now say the arrest made Tuesday at the Tahitian Inn in Pasco was a suspect from a previous Friday night incident.
Last Friday, in the 4600 block of Livingston, Kennewick Police and the Pasco Special Crimes Unit (SCU) were surrounding a home, searching for a wanted suspect. A black Chrysler Sebring sedan (pictured) took off from the back yard, crashed through a series of fences and sped away.
Police gave chase, located the vehicle, it got away, re-located, then the pursuit was terminated due to safety concerns.
Then Tuesday afternoon, acting on a tip, Police swarmed the Tahitian Inn, and spotted the same black car parked there. 33-year old Antonio DeJesus Martinez of Kennewick was one of several people in a room adjacent to where the car was parked, he was arrested for Felony Eluding, and three prior warrants.
During the impound vehicle search, police discovered a single-barreled sawed off shotgun and variety of shells. The investigation continues.