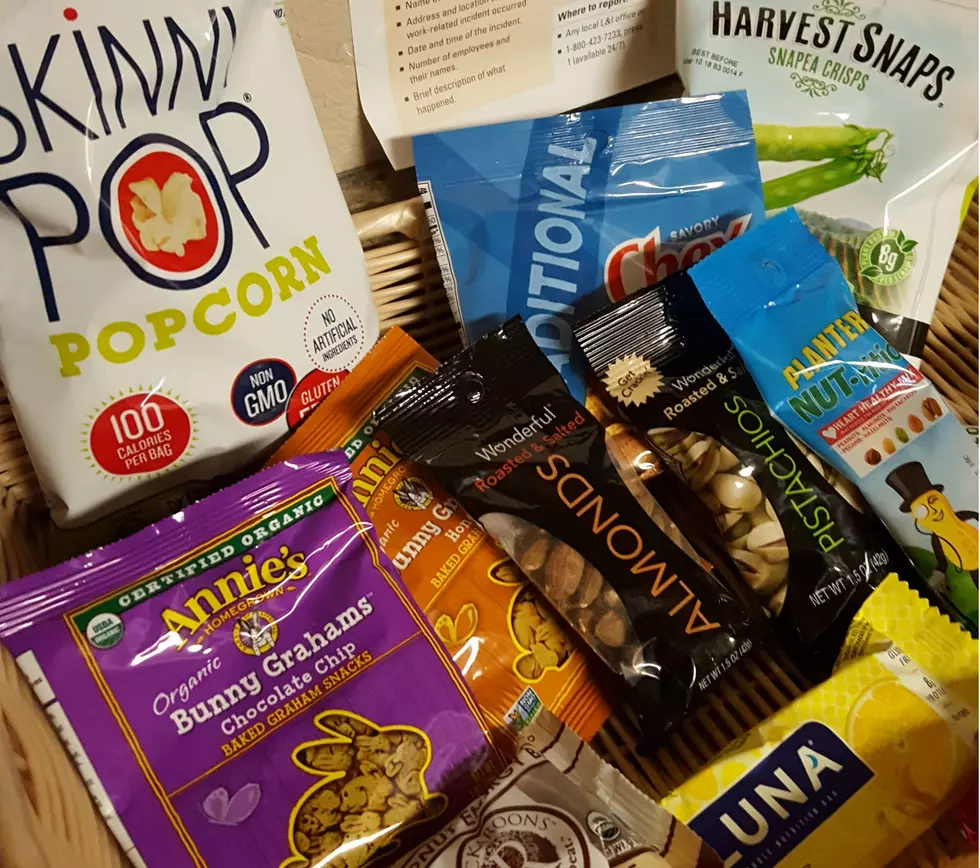 An 'Apple A Day' Will Make You And Your Stomach Happy
Just some of the goodies from An Apple A Day (Townsquare media)
The old phrase, "an apple a day keeps the doctor away" actually deserves some merit. The idea of eating healthier has been proven time and again to make you feel better and likely live longer.
It's also the title of a growing business that came about from an idea that's pretty simple.  Two sisters attending WSU started the company in 2009, after spending a number of years working on a business based upon that phrase. They began in Yakima, and have expanded the service to include locations everywhere from Seattle to Tri-Cities.
An Apple A Day is a delivery service that provides a variety of custom tailored fruits, snacks and treats to your home or office. In our busy lives, it's a lot easier to grab a quick snack than prepare a lunch or other food.
So, why not make it something that's healthy and better for you?  We've been trying out some sample baskets from an Apple A Day here at Townsquare Media, and there's literally snacks and fruit that will appeal to just about everyone.
The idea that healthy snacks have to taste like cardboard is done away with by this service, you can custom tailor what's delivered to your office or home.
It's worth a look. Half the battle of eating better is getting the food in front of you, and with an Apple A Day, it's right there. Click here to see more.