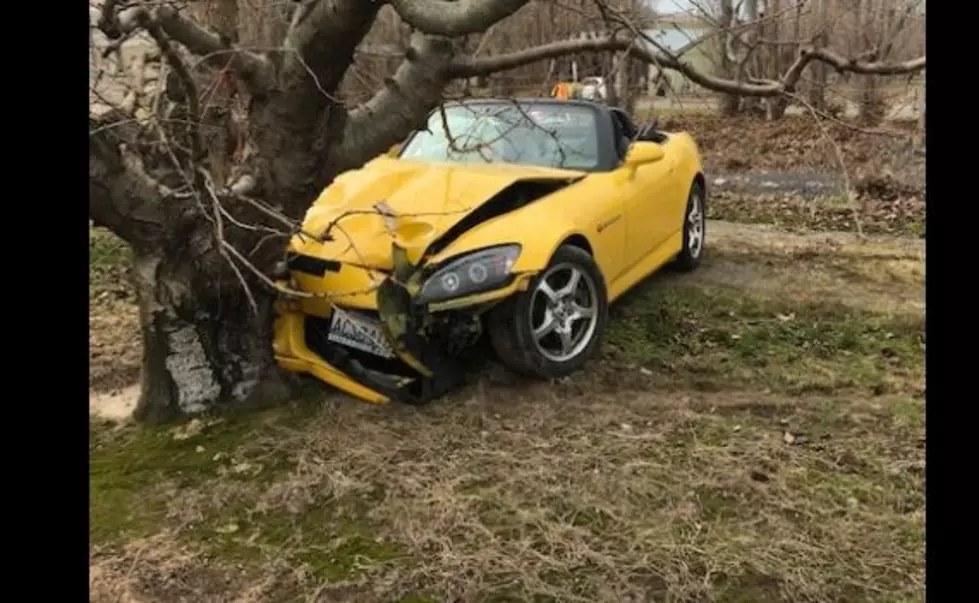 "Angry Orchard" Tree 1, Sports Car-Drunk Driver, -0-
Benton County Sheriff
Sunday morning, Benton County Deputies say this yellow Honda S2000 sports car was seen whizzing around the area by some residents, then a short time later came the accident report.
Deputies arrived at the scene of Whan Road near the Old Inland Empire Highway about 2 miles northwest of Benton City. They say the driver was heading south on Whan at a high rate of speed, lost control, took out a road sign, then was 'stopped' by a sturdy tree in an orchard.
Luckily the driver was not hurt, but he was found to be intoxicated and was arrested for DUI and taken to the Benton County jail. Some reports indicate this car has been seen 'moving quickly' other times in the area. Now, it won't be for a while.
The tree looks like one of the ones from those Angry Orchard Hard Cider commercials.