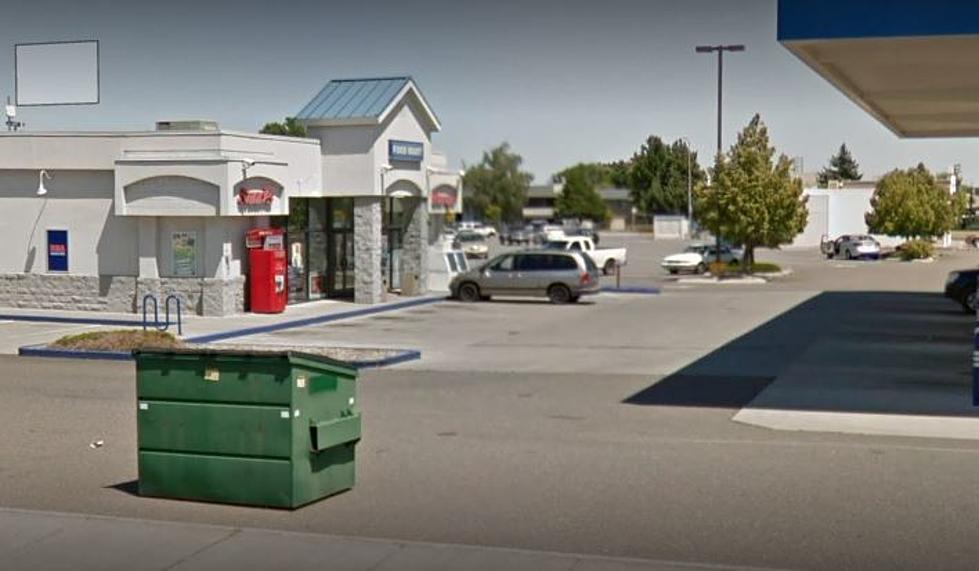 Arrest Made in Linked Kennewick Armed Robberies
Location of one of 2 back to back robberies (Google maps)
Kennewick Police have made an arrest in a pair of consecutive armed robberies at convenience stores on Clearwater over the weekend, but it wasn't easy.
As we reported to you, a subject held up the Circle K at Clearwater and Kellogg early Saturday morning.  He entered the store, displayed a knife, and got away with an undisclosed amount of cash. The incident occurred around 5:30AM and the man left in a silver passenger car.
Then Sunday morning, a subject armed with a knife entered the USA Gas station (located in the Albertson's parking lot) on West Clearwater near Edison street around 4:54 AM and used the same methods to rob the store. He also left in apparently the same vehicle, identified as a Pontiac G-6.
Kennewick Police did not elaborate about their investigation, but were quickly able to locate a suspect and he was apprehended, but not before putting up a fight.
According to Kennewick Police:
"...In both cases, the suspect allegedly presented a knife and demanded money before fleeing in a vehicle. As of this morning, both vehicles have been located and found to have been previously stolen. When officers located the second vehicle this morning, a suspect was still inside with what appeared to be evidence of the crimes.
When officers attempted to contact 29-year-old Juan Llanes-Contreras he allegedly fled on foot. Less lethal munitions were deployed to gain compliance and while officers were attempting to take Llanes-Contreras into custody, he allegedly continued to resist and assaulted one of our officers.
Llanes-Contreras was eventually taken into custody. He was evaluated by Kennewick Fire Department medics and at a local hospital before being booked at Benton County Jail for two counts of Robbery 1st Degree, Possession of a Stolen Vehicle, Assault 3rd Degree, Obstruction a Public Servant and Resisting Arrest."
Fortunately, neither store clerk was injured in these armed robberies.
Beware of These 50 Jobs That Might Vanish in the Next 50 Years