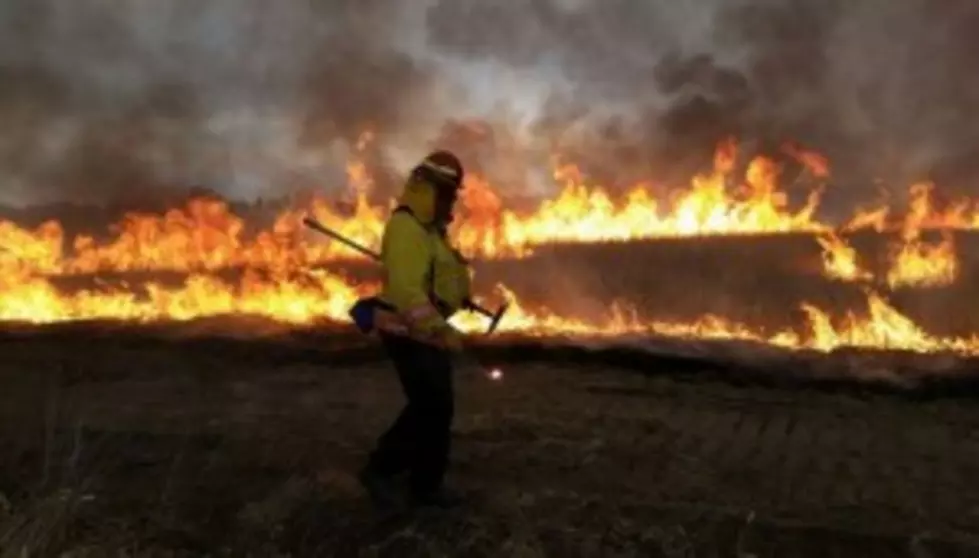 Benton County Fire Near Columbia 80 Percent Contained
Les Blair fire Benton County (KNDU-TV)
Fire authorities hope, weather permitting, to have 100% containment by Monday afternoon or evening.
The Les Blair fire, burning South of Finley and along the Columbia River, has scored over 2,800 acres, but is at least nearly all contained.
The blaze is being fought by at least 150 state and local fire fighters, including 25 vehicles, 2 bulldozers and six water tenders.
The fire, and the 800-plus acre Berrian Fire six miles away, were difficult to battle in the rugged terrain.  Officials say the Berrian fire was started by a lightning strike, but the Les Blair blaze appears to be human triggered.  However, no specific details about the possible origin were given.