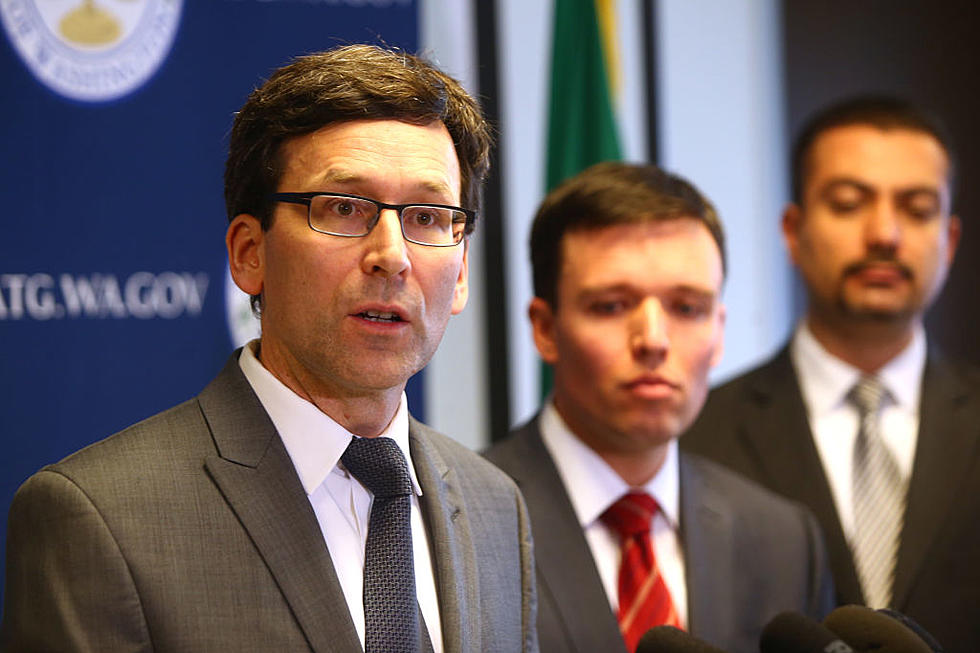 Complaint Filed Against AG Ferguson Over Disclosure of Campaign Funds
AG Ferguson Getty Images
A complaint filed last month by a Seattle attorney claims WA State Attorney General Bob Ferguson should have to disclose donors to his campaign after he transferred leftover re-election money.
Ferguson announced he was running for Governor 24 hours after Inslee said he would not run again
May 2nd, less than 24 hours after Governor Jay Inslee said he would not seek a fourth term in Olympia, Ferguson announced he was forming an exploratory campaign to seek the position.
Seattle Attorney Tallman Trask filed the suit on June 27th with the Public Disclosure Commission (PDC).
The PDC made changes to its requirements mandating more disclosure of who donates to campaigns, and the lawsuit says leftover re-election money should fall under these new requirements.
  According to MyNorthwest.com, between April 28th and May 10th, a series of six transactions moved $1.18 million from the Robert Ferguson Surplus Fund to the Bob Ferguson for Governor Exploratory Committee.
Trask argues in his suit that without transparency, it is possible some donors may have exceeded their legally-allowed donation limits. MyNorthwest.com says Ferguson has not responded to this latest suit.
A similar suit was filed was filed in May, and is still being investigated. This is the second time Ferguson has been involved in some sort of controversy this year.
 In May, a King County Superior Court Judge fined Ferguson's office $200K for what he called "egregious" conduct concerning a lawsuit filed against the state. The suit was brought against the Department of Social and Health Services on behalf of a disable woman who claimed she suffered abuse in an adult family home.
The judge ruled the AG's office had refused to turn over 100,000 documents as required as part of the lawsuit, and had made the plaintiff's attorney wait for over a year.
LOOK: The biggest scams today and how you can protect yourself from them