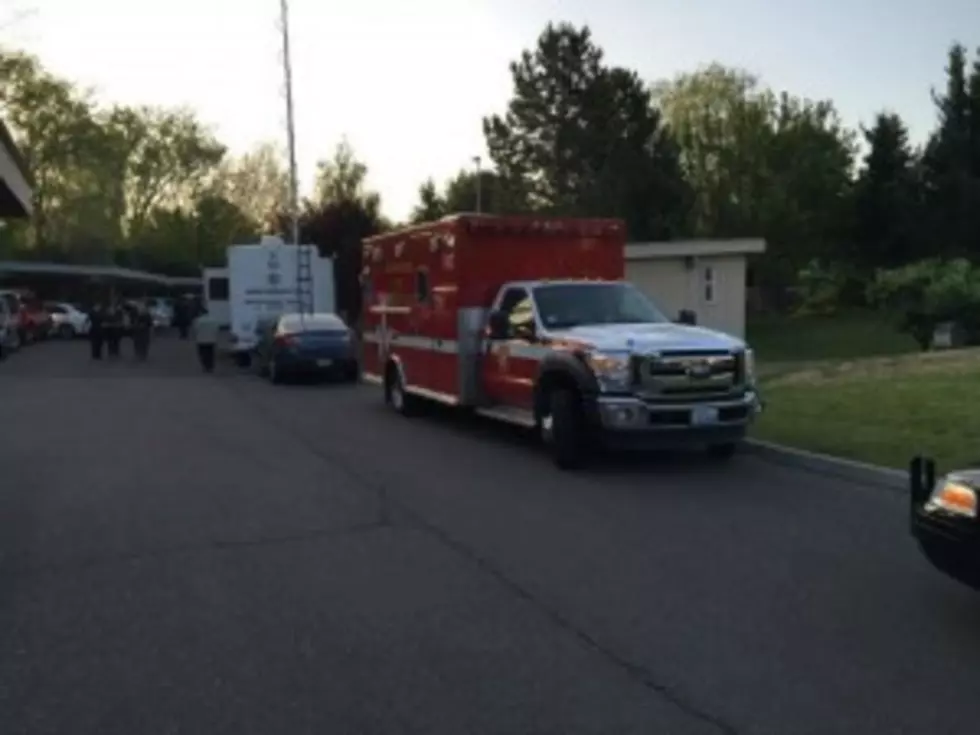 Coroner – Kennewick Hostage Suspect Died From Police Gunfire
Kennewick suspect died from police gunfire, coroner says (KNDU TV)
The autopsy performed on 36-yer-old Rourk K. Cook shows he died from being struck by return fire from a Richland Police Officer and a Benton County Sheriff's Deputy after he fired at them.
Cook died inside an upstairs apartment Monday morning after a hostage standoff at the Mandarin Apartments on West 9th.   Two women and 7-year-old boy were able to jump from a balcony and were shielded and ushered away by officers as Cook fired at them.
The altercation began when 911 dispatchers received a call from Cook's mother, saying she was worried he was going to "hurt someone" or possibly himself, and he was armed.  After tracking him to the apartments, the SWAT team attempted to get him to give himself up after he was shot, but he refused.
The SWAT team blew the door to the apartment, sent in the Richland Bomb Squad robot, but eventually found Cook had died on the floor.
Cook died of several gunshot wounds to the torso, and none were self-inflicted, according to Coroner John Hansens. Kennewick Chief Ken Hohenberg told Newstalk 870 Monday during the Meet in The Middle show with Christine Brown that Cook did indeed fire at officers as they were helping the hostages escape, and officers returned the fire.
Cook refused medical attention and refused medical attention despite numerous attempts to get him to surrender.  The Special Investigations Unit is looking into the incident to determine if the officer shootings were justified.