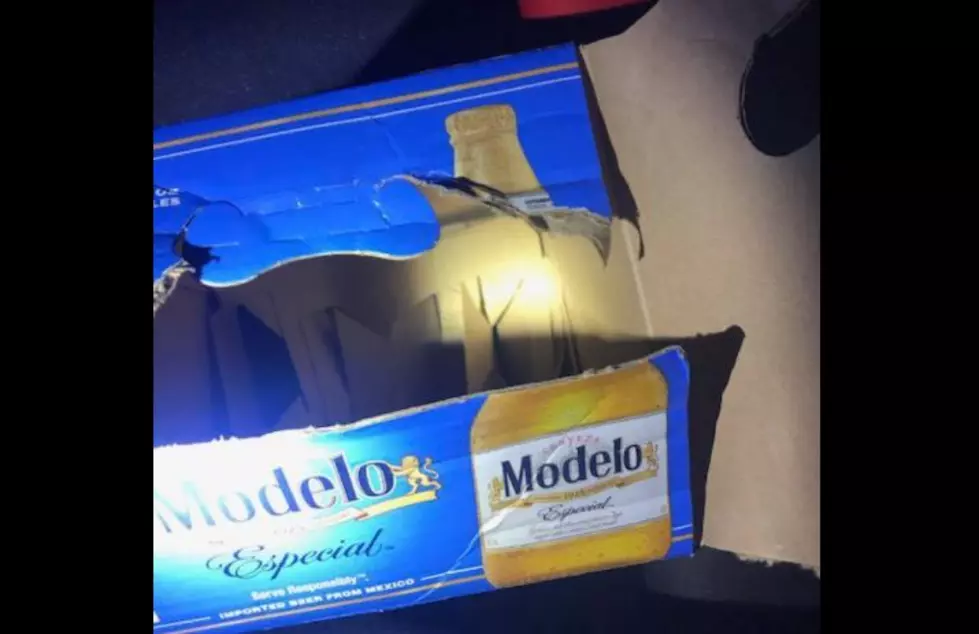 Drunk Hit And Run Driver Learns Modelo and Motoring Don't Mix
Modelo and motoring don't mix (KPD)
Kennewick Police now say the driver who was involved in an early morning crash Tuesday was intoxicated behind the wheel.
At about 3:45AM dispatch received a call about a driver attempting to flee the scene of an accident, near the intersection of S. Washington and W. 27th Ave.
Upon arrival patrol units saw the car leaving the area, given the condition from the pictures, it was more like 'struggling' to drive away.
Officers quickly pulled over the driver, and found 20-year-old Jose Benavides  had run a stop sign, then plowed through a fence and tried to drive away. The crash did quite a number on his car.
And, police found the evidence (consumed) in his vehicle. He was arrested for Hit and Run and DUI. The vehicle was towed.