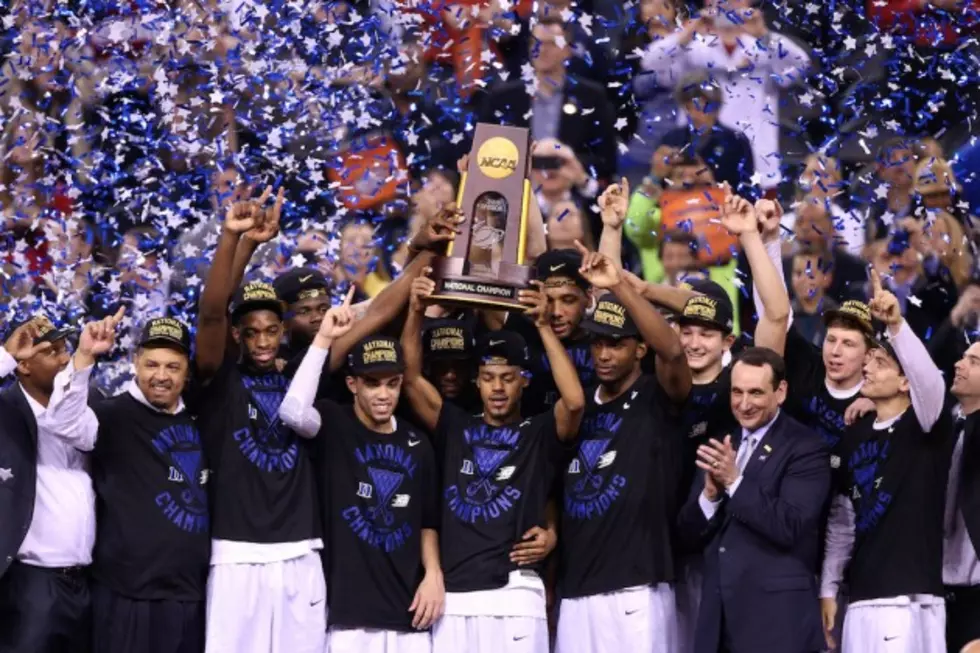 Duke Beats Wisconsin, 68-63, to Win NCAA Men's Basketball Title
Getty Images
Tyus Jones scored 19 of his 23 points in the second half, and Duke rallied from a nine-point deficit to beat Wisconsin, 68-63, in the NCAA men's basketball national championship game in Indianapolis on Monday night. The victory gave the Blue Devils and coach Mike Krzyzewski the program's fifth national title.
After the teams were tied at halftime, the Badgers raced out to a nine-point lead, 48-39, with 13:23 left in the game. Wisconsin center Frank Kaminsky paced the attack, finishing with 21 points and 12 rebounds on the night.
Kaminsky faded down the stretch, though, as Jones and Grayson Allen, another talented Duke freshman, poured in points to push the Blue Devils ahead. Duke took the lead for good on Jones' off-balance three-point shot with 4:09 left.
Heralded Blue Devils' freshman Jahlil Okafor had an off-game, scoring just 10 points and committing four fouls. He did drop in two late baskets to help Duke (35-4) seal the win.
Nigel Hayes added 13 points for Wisconsin (36-4), while teammate Sam Dekker tossed in 12 points and grabbed eight rebounds.