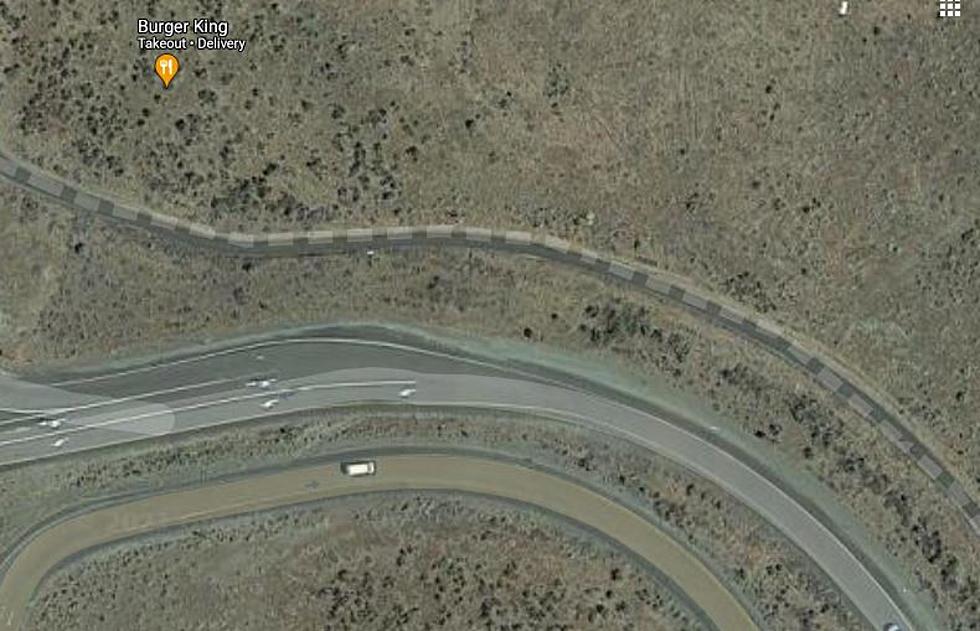 Excessive Speed Likely Cause of Fatal I-182–Road 68 Crash
Curve where crash occurred (Google maps)
Washington State Troopers are handling the investigation because the crash occurred at the westbound offramp of I-182 at Road 68 in Pasco around 2:06 PM Monday.
According to reports, an 18-year-old teen was on the offramp leading to Road 68 when their car rolled several times.
 What Happened to Lead to Crash?
According to WSP investigators and some witnesses, the car was traveling at a high rate of speed coming off the Interstate. It failed to negotiate the sweeping somewhat sharp corner.
It then left the road and rolled repeatedly until it came to rest on it's wheels close to the parking lot of the Burger King Restaurant on Road 68.
An unconfirmed report says the driver was ejected and suffered fatal head trauma, WSP troopers did say the driver was not wearing a seatbelt. He was pronounced dead the scene.
WSP says relatives were notified, and the driver, who was the only person in car, was identified as  Eli Barajas-Diaz. No hometown was given at this time.
The investigation continues, but it appears excessive speed on the offramp led to the driver losing control. Drugs and alcohol were NOT a factor in the crash, according to the WSP.
See the Must-Drive Roads in Every State