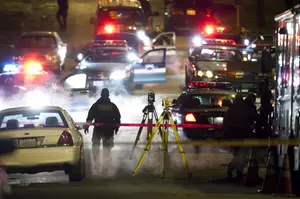 FBI Says Tacoma Has Most Rapes, Seattle Most Violent Crimes in State
The most dangerous five cities in WA all in King or Pierce County (Getty Images)
According to new FBI crime data, Tacoma has seen a sharp increase in violent sexual assaults over the last year.
That put Tacoma #1 in the state, and just behind Seattle for most violent crimes overall. Seattle ranks #1 in that category. A total of 147 such sexual assaults were reported in Tacoma, Seattle 147.  Tacoma was second in total violent crimes, one of three Pierce County cities in the top four in the state.
The city of Fife had the highest crimes per every 1,000 in population in the state, with a rate of 9.65.  That means nearly ten people out of every 1,000 suffered such an incident. Tukwila and Lakewood rounded out the top five highest violent crimes list, along with Seattle and Tacoma.