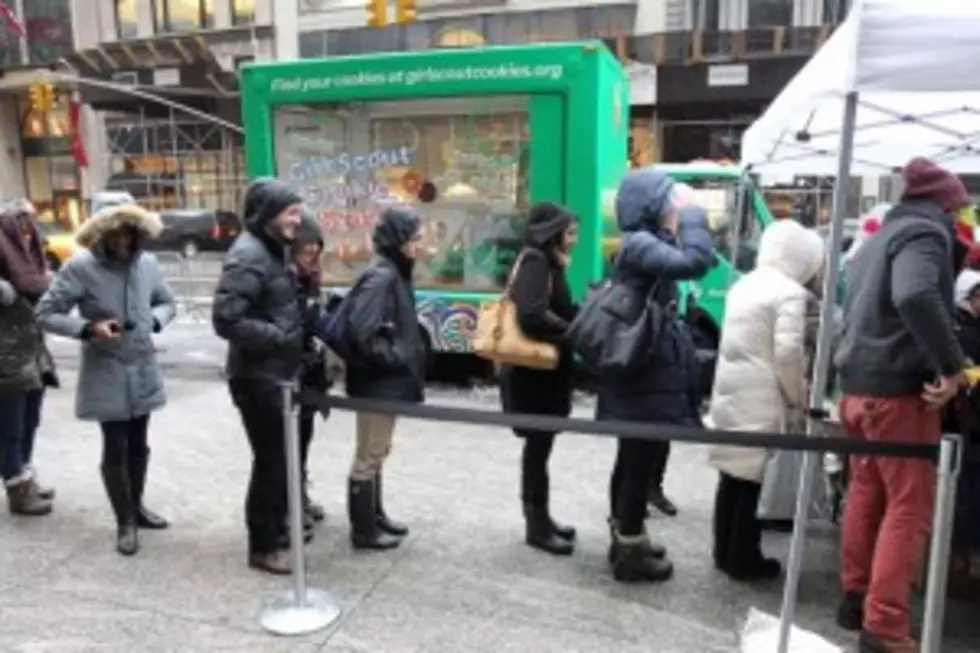 Girl Scout Scores BIG Selling Cookies Outside Pot Dispensary
(Photo by Paul Morigi/Getty Images for Girl Scouts of the USA)
This girl should win the Nobel Peace Prize for economics.
A 13-year old Girl Scout in San Francisco is probably going to MORE than meet her quota of cookie sales because she came up with the ingenious idea of selling them outside the Green Cross, a medical marijuana dispensary!
Danielle Lei, and her mother, came up with the idea after trying to find alternative venues to sell the cookies.   Some are calling her brilliant, savvy and even cunning.  Her mother says she's smart enough to have had "the Talk" about drugs.
And kudos to the Green Cross, they posted pictures on their Facebook page and invited people to come by and help her out!   It worked, after 45 minutes she was out, had to call for backup, and ended up selling 117 boxes!