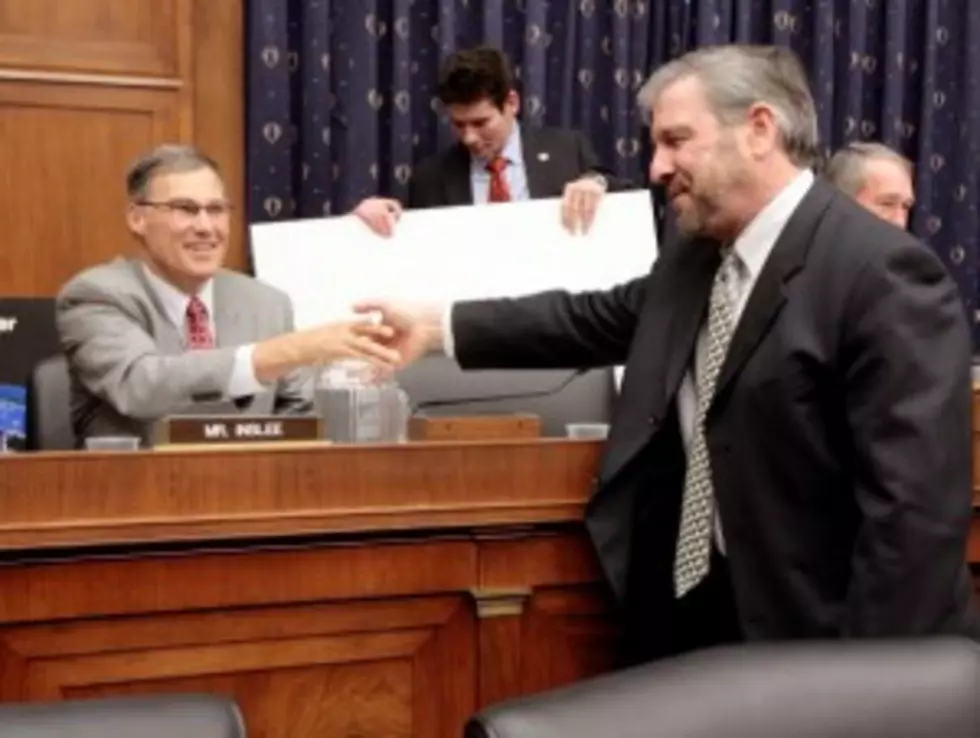 Islee Called Out for Appointing Insiders to Administration While Pledging Reform
( Chip Somodevilla/Getty Images)
When a newly-elected official pledges a new direction and reform they usually look outside the established political realm for staff appointments.The Seattle PI (Post Intelligencer) of all sources, is calling some of Inslee's choices for his administration inside-the-box, a sly reference to his comments about thinking outside-the-box for solutions to our state's problems if elected.
The Seattle PI referred to some of his latest appointments as "a rearranging of chairs."  The PI is hardly known as a conservative source of news and opinion. For them to refer to his administration in this way is hardly a ringing endorsement of how Inslee plans to govern for the next four years.
Inslee described his administrative choices this way:
"They understand my visions of bringing change to Olympia and bring an exciting blend of public and private sector experience that will serve the people of Washington State well."    
Inslee has pledged not to raise taxes, and to work with businesses and citizens to find solutions to the problems facing the state -- especially budget deficits, taxes and the economy. It's worth noting, however, in April 2012 the Associated Press wrote a lengthy article detailing how the majority of Inslee's campaign support when he was running for Congress and in the gubernatorial race did not come from average citizens but his closest political allies.
While he didn't break any campaign finance laws in 2012, he repeatedly had fundraising ideas rejected by Washington state election oversight officials. Inslee ended up pursuing alternative methods that allowed him to circumvent the campaign finance rules.
In 1996, with a little over $6,000 left from his first failed attempt to run for governor, Inslee gave himself $1,000 and most of the rest to family and in-laws instead of returning it to the donors.