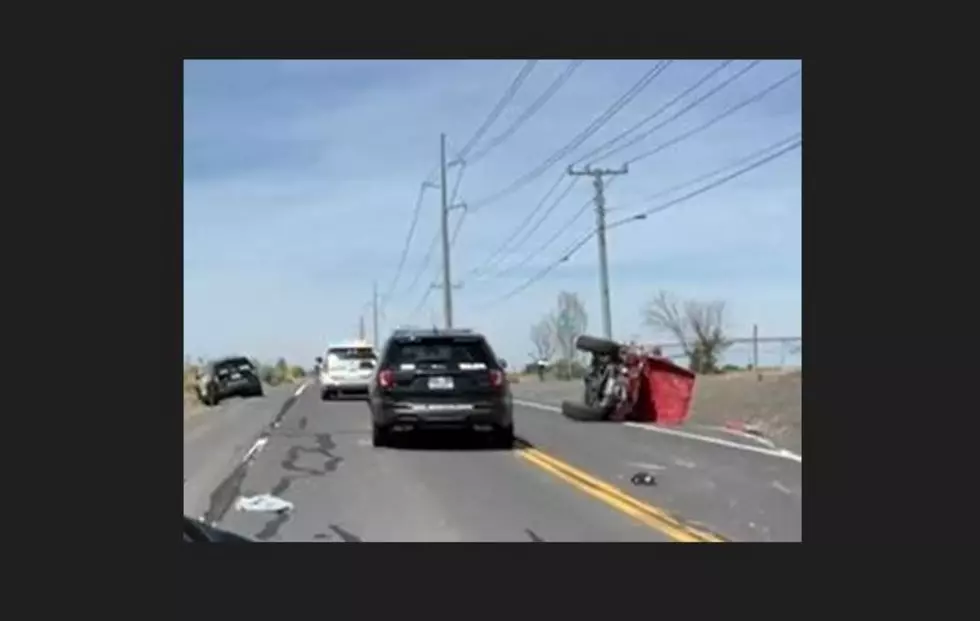 Grant County Shooter Facing Attempted 1st Degree Murder Charge
Scene where suspect apprehended near Moses Lake (GCSO)
The suspect from a wild shootout and chase July 10th near Moses Lake is facing severe charges.
   The Quincy Police Department is helping lead the investigation
Due to transparency and fairness requirements, no one from the Grant County Sheriff's Office or Moses Lake PD is involved in the investigation. The afternoon of July 10th, 42-year-old Robert Gwinn was spotted driving a 2010 Nissan Altima by Deputies Tyson Voss and Nic Dirks of the Grant County Sheriff's office. They were assisting bail bondsmen from Spokane, who are attempting to apprehend Gwinn near Moses Lake.
Gwinn had pulled into a driveway on Stratford Road NE and Deputy Voss pulled over to make contact. Gwinn then jumped out, and fired several shots at the still-moving patrol car. Deputy Voss returned fire, as Deputy Dirks arrived at the scene.
Gwinn then entered a shop on the property and fired again at the officers. He then entered the home and was confronted by an armed homeowner who ordered him to leave. He did but stole a set of keys and drove off in the homeowner's Jeep.
  Moses Lake Officer dumps suspect with pit maneuver.
Gwinn sped through a field coming out near Rd 7 NE (Road) where Moses Lake PD Corporal Buescher used his patrol car to spin out the Jeep, it toppled on its side. Gwinn was given first aid by the officers and then taken to the hospital in Moses Lake.
He's now facing the following charges, (from the Quincy PD): Attempted Murder 1st Degree, 1st Degree Assault, Burglary 1st Degree, and Unlawful Possession of a Firearm 1st Degree. These are in addition to his previous felony warrants.
The Columbia Basin Investigative Team working on this case includes officers from the Quincy, Ellensburg and Ephrata PD, The WSP, and the Adams County Sheriff's Department.
KEEP READING: Scroll to see what the big headlines were the year you were born
KEEP READING: Scroll to see what the big headlines were the year you were born