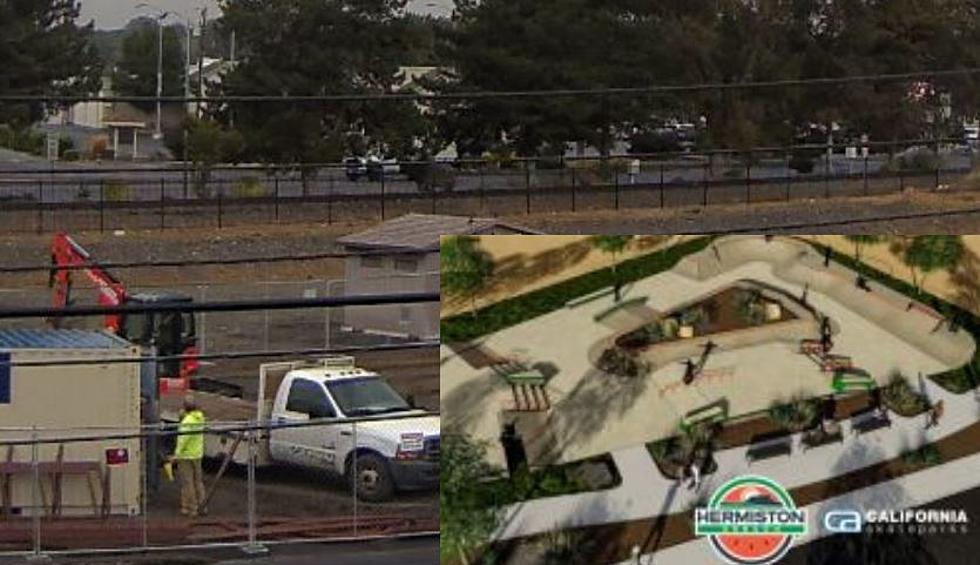 Ground Broken on New Hermiston 7,500 Square Foot Skate-Adventure Park
Hermiston Skate Park (City of Hermiston)
This week, more construction began on a new Hermiston Adventure Park, which will be 7,500 square feet.
 New Hermiston Teen Adventure Park is under construction
Following the groundbreaking, the new park is beginning to take shape. According to the City of Hermiston, the project is being overseen by California Skateparks, who have built at least 500 such projects worldwide since 1998.
The facility will feature (according to the city):
 "..a contemporary blend of street skating elements like curbs, rails, stairs, and ledges, as well as transition-based features such as bowls, quarter pipes, and ramps."
It will have different sections that are suitable for different levels of riders, making it suitable for skateboarders of all ages.
It will also include spectator seating, restrooms, drinking fountains, and landscape improvements. The park is being built across from the Hermiston Safety Center at  345 South 1st Street.
The project is being funded equally by local contributions and money from the Conservation Land fund grant by way of the Oregon State Parks and Recreation Department.
So far, no official timetable for its opening is listed on the city website. 
CHECK IT OUT: 100 sports records and the stories behind them