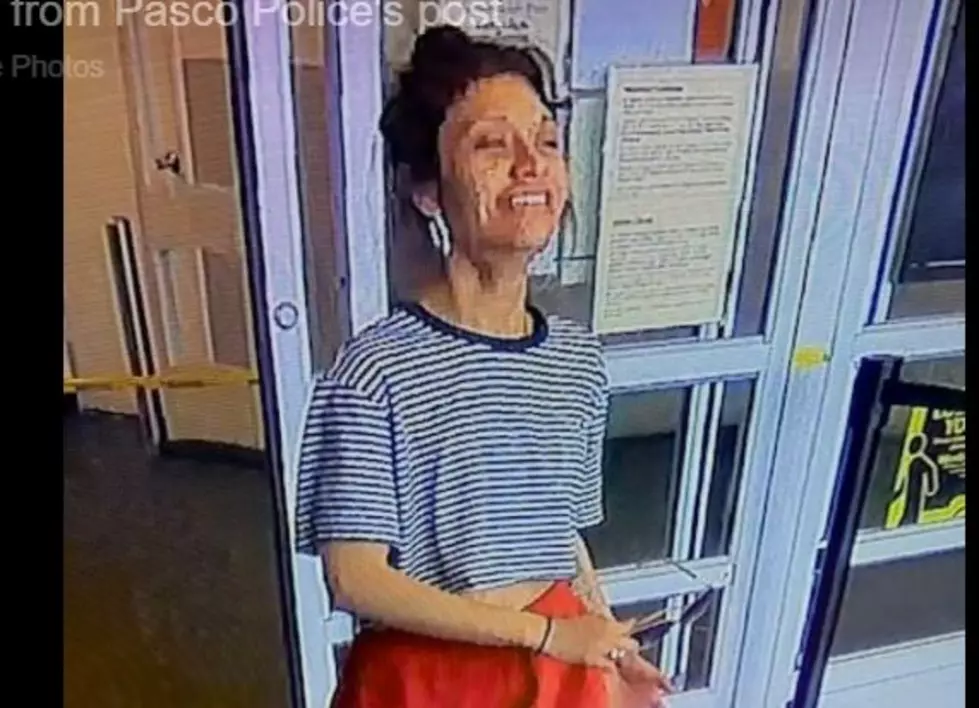 Happy Crowbar Jewelry Thieves Hit Walmarts in Pasco, Kennewick, College Place
Walmart jewelry theft suspect (Pasco PD)
Pasco Police are seeking information on these two people,  cops are working their end of a trio of alleged jewelry heists from Walmart.
Last Wednesday, around 2:30PM this man and woman allegedly used a pry bar to open the display case at Walmart, and made off with various jewelry items.
Pasco Police say they also were caught on video doing the same thing in the Kennewick and College Place stores. They reportedly used their cart to help hide the process from other shoppers. No word as to why they were not caught inside the stores, but now police are looking to ID them.
She seems awfully happy, their five finger discount got her some new bling. Anyone who may know who they are, please call (509)-628-0333. All leads can be confidential.