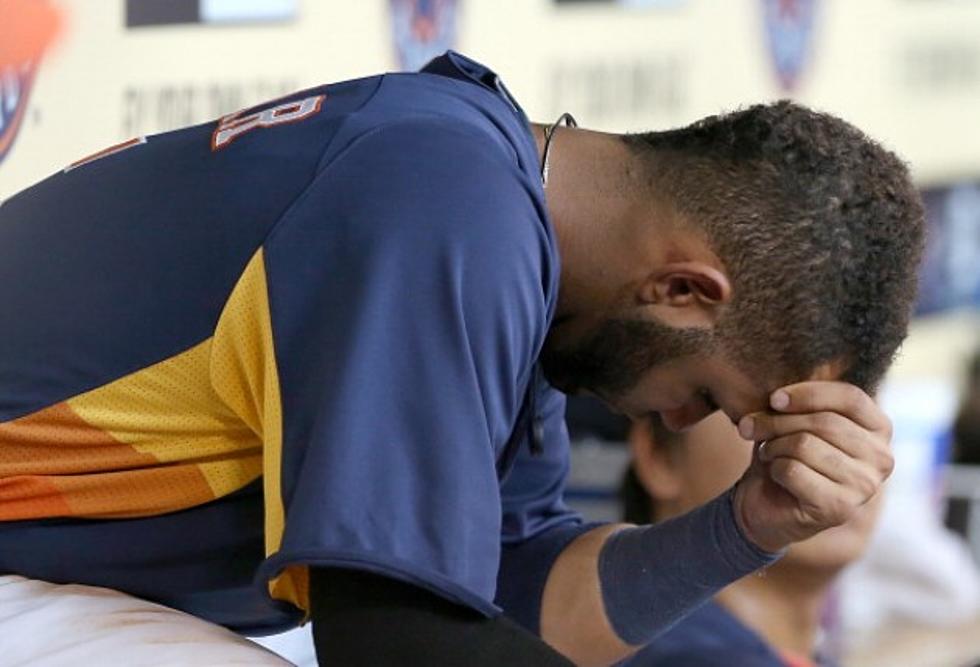 Houston Astros Draw 0.0 TV Rating on Sunday – Lowest Sports Rating Ever for Major League Team
Getty Images
According to the latest Nielsen ratings from the Houston area, no one - and we mean no one - was watching the struggling Houston Astros on Sunday. 
Yahoo reports the team notched a 0.0 on the ratings scale. The Astros were playing the Cleveland Indians and lost 9-2. The Astros are currently sitting in last place in the AL West. Obviously the Nielsen ratings are a bit flawed, but still, a zero? That's horrible. There probably were at least a few hundred people watching as the Nielsens do have a slight plus-minus margin of error, but it's not by much.  They're pretty accurate.  But still, no major league professional sports team has ever - in the modern era of TV - drawn a 0.0 rating!
Most Houston sports fans were watching the Texans get beat up by the Super Bowl champion Baltimore Ravens, 30-9. However the Texans, 2-1, are in first place in their division. The report shows that 23% of Houston's TV watching audience was viewing the Texans.  The Astros relocated from the National League to the American League West this season, and are the ONLY reason the Mariners are not in the division basement.