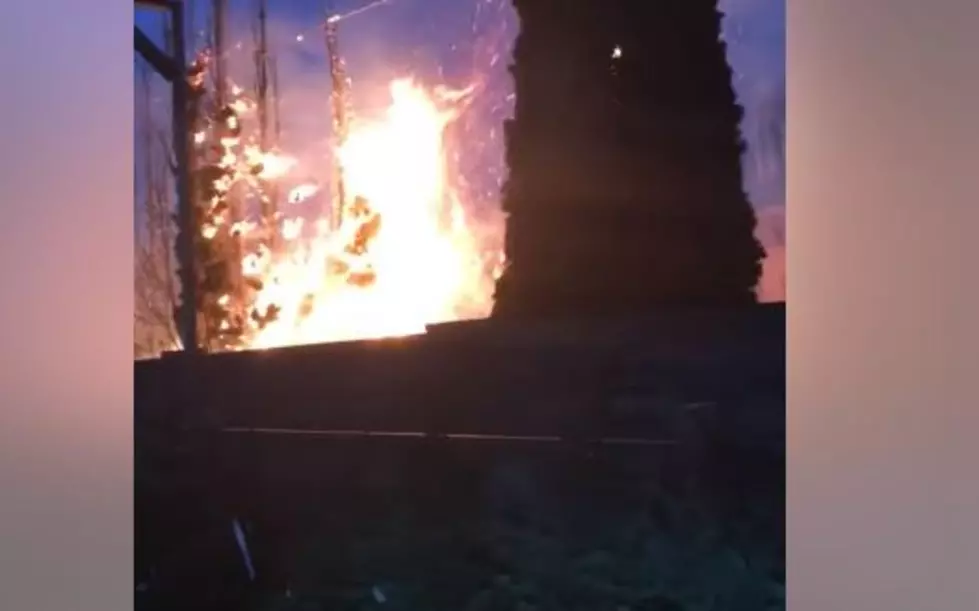 Huge Looking Fire Did Little Damage, Remarkably [VIDEO]
Kennewick police
Kennewick police say this weekend fire didn't do as much damage as it might have appeared. In the early morning hours of Saturday, officers were called to the 700 block of West Vineyard and found the arbovitaes fully engulfed.
Luckily, the power lines didn't fall, Benton PUD in the process of determining which ones, if any need replacing.
The cause of the fire is still unknown, no one was injured, police did not say if they think it was arson. The investigation continues.