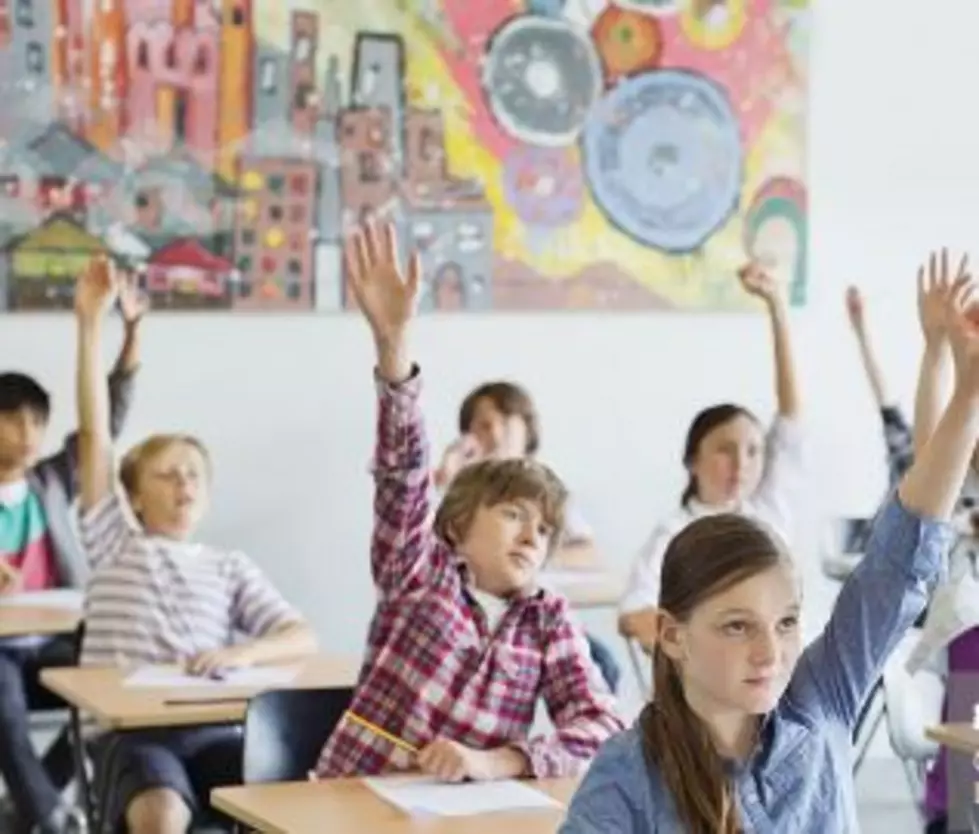 Important School Voucher Bill to Be Debated Fri in Olympia
school voucher bill being debated in Olympia (Getty)
It's been a hot button for years, even bigger now with the school system 'shutdowns' (remote learning) due to COVID. According to EducationWeek (edweek.org) Oct. 8, 2020, K-12 enrollment figures in WA State have dropped by 31,000. That does NOT include those who have left since.   Many parents are seeking educational alternatives, and one of them is rapidly growing.
It's school choice, and vouchers.  These are funds-vouchers that allow parents to choose whether their child goes to public or private schools. House Bill (HB) 1215 has been introduced this week, and is being debated Friday, possibly Monday as well.
This bill would create 130,000 vouchers of $7,000 to be used towards private school education or home tuturing.  Citizens are encouraged to weigh in on this. Below is a list of all the legislators who serve on the House Education Committee, with all contact information:
HB 1215
House Education
Committee Hearings & Bill Information: (360) 786-7183
Legislative Hotline Operators: 1-800-562-6000
Santos, Sharon Tomiko (D)
Chair (360) 786-7944 Email sharontomiko.santos@leg.wa.gov
Dolan, Laurie (D)
Vice Chair (360) 786-7940 Email laurie.dolan@leg.wa.gov
Ybarra, Alex (R)
Ranking Minority Member (360) 786-7808
Email alex.ybarra@leg.wa.gov
Walsh, Jim (R)
Assistant Ranking Minority Member (360) 786-7806
Email jim.walsh@leg.wa.gov
Berg, April (D) (360) 786-7892 Email April.Berg@leg.wa.gov
Bergquist, Steve (D)
(360) 786-7862 Email steve.bergquist@leg.wa.gov
Callan, Lisa (D) (360) 786-7876
Email lisa.callan@leg.wa.gov
McCaslin, Bob (R) (360)786-7820
Email bob.mccaslin@leg.wa.gov
McEntire, Joel (R) (360)786-7870 Email Joel.McEntire@leg.wa.gov
Ortiz-Self, Lillian (D) (360) 786-7972 Email lillian.ortiz-self@leg.wa.gov
Rude, Skyler (R) (360)786-7828
Email skyler.rude@leg.wa.gov
Steele, Mike (R) (360) 786-7832
Email mike.steele@leg.wa.gov
Stonier,Monica Jurado (D) (360) 786-7872 Email monica.stonier@leg.wa.gov
Ethan MorenoResearch Analyst(360) 786-7386
Megan WargackiCounsel(360) 786-7194
Devin GaytonCommittee Assistant (360) 786-7183
 Should you wish, these would be the people to reach out to about this important bill.