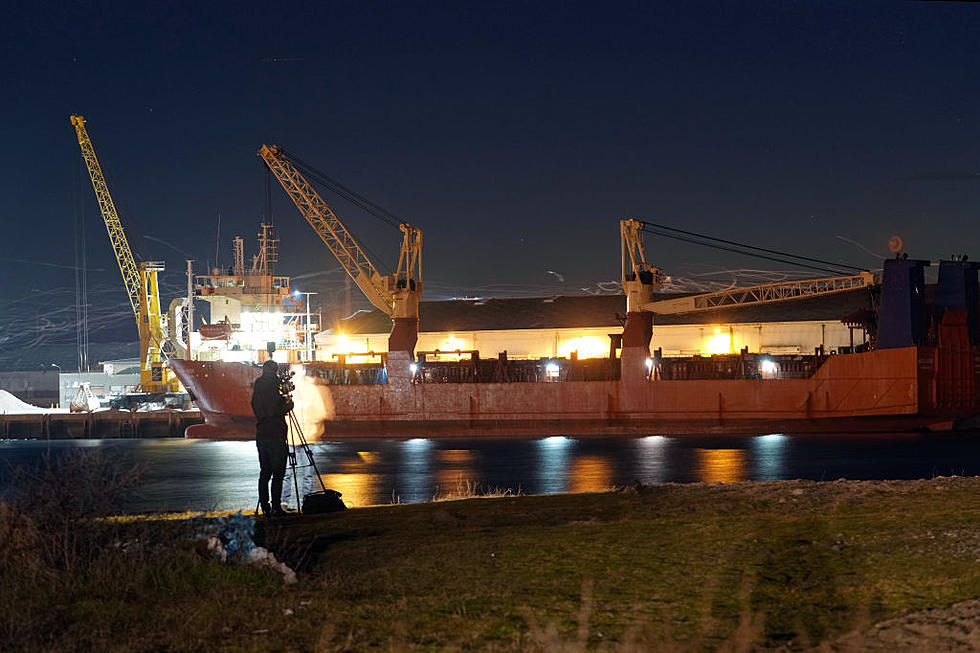 Inslee Bans WA State Govt. Contracts with Russian Companies
Getty Images
Friday, per a directive from Gov. Jay Inslee, stage workers began to examine if any Washington state government agencies are doing business with, or have any financial ties to companies with origins in Russia. The move is being done in response to Russia's invasion of Ukraine.
 The directive will also ban future state contracts with Russian firms as long as the county is engaged in Ukraine
Inslee said a small percentage of lost revenue is "a good investment" in protecting Democracy.
The directive bans any new such contracts, and Inslee said examinations will take place to determine if any state money is being paid as a part of business or contracts that have origins in Russian companies.
  Other states have made similar moves
New York is one of the states that's severed ties with Russian-based companies. Inslee also urged private businesses to do the same.  The Washington State Investment Board is also looking into the state's involvement with any such entities, according to information released from Inslee's office:
"The Washington State Investment Board, an independent board that oversees the state's retirement and public trust investments, is also taking steps to restrict purchasing of Russian investments. The WSIB reports less than $100 million of investment exposure to Russia, which is less than 0.10 percent of WSIB's total assets. Inslee's directive invites public agencies like the State Investment Board, as well as separately elected officials and private organizations, to conduct similar review of their operations."
Earlier this week, Inslee was quoted in the Spokesman-Review as urging private WA businesses to divest from Russia, but the state will not provide any financial help for potential lost business if they do so.
While many will believe it's noble to sever ties over the controversial and shocking invasion of Ukraine, there are some companies that cannot afford to cut too many business ties without jeopardizing their survival.
Inslee made a statement that illustrates his lack of business understanding, much like he sounded during his business shutdowns during the pandemic.
Inslee said a small percentage of lost revenue is "a good investment" in protecting Democracy.
 As of this writing, there is not any data readily available showing how much, if any, state money is being spent on dealings with Russian businesses. 
KEEP LOOKING: See what 50 company logos looked like then and now