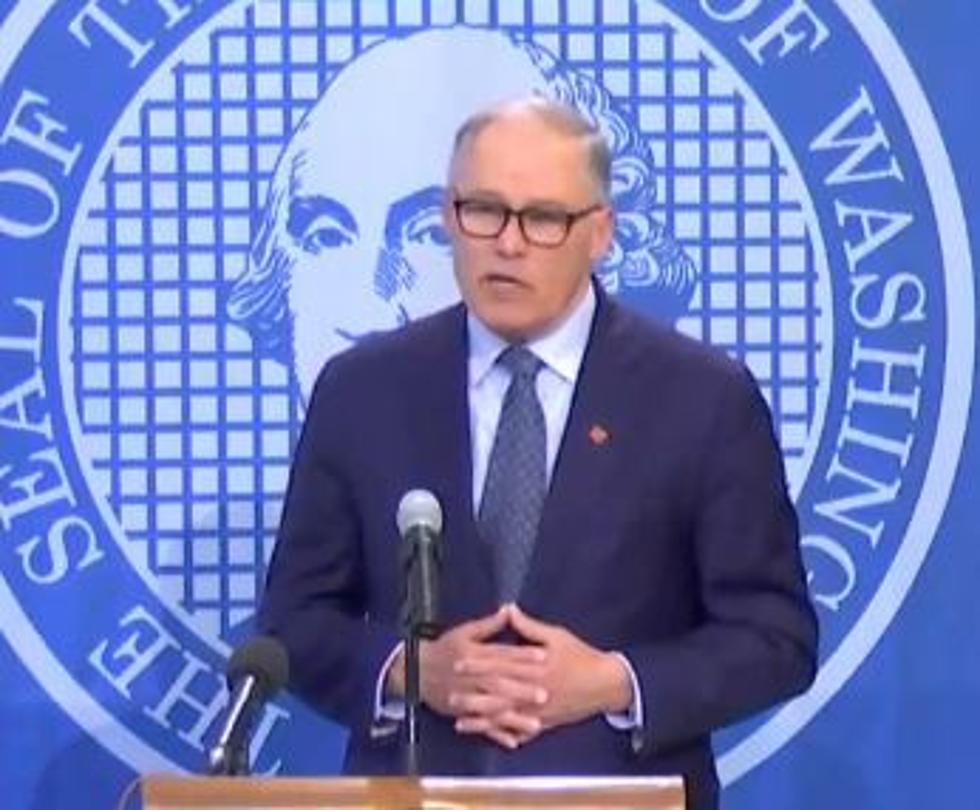 Inslee: State Will Not Reopen Early, Despite CDC Vaccination Figures
Inslee says state will not reopen early (TVW)
Although the latest CDC numbers show 71.7 percent of WA residents are vaccinated, Gov. Inslee said Thursday the state will not re-open 'early.'
Speaking at a press conference, Inslee echoed the Washington State Department of Health's 'figures,' which now say 67.2 percent have gotten some sort of vaccine--at least one dose.
Inslee echoed that the state, unlike Federal sources, are counting 16-year-olds and up as part of the numbers, while the CDC and Feds go from 18-and up.
The state is reportedly going to re-open June 30, and as the state inches towards officials' goal of 70% vaccinated, people are waiting to see if it happens.
During his press conference, Inslee unveiled a new WA Lottery program for military personnel and their families only.
Beginning July 20, for three weeks, military persons and their families and relatives who get vaccinated could win cash prizes up to $100K, or gift cards from Amazon worth $250 or state park gift cards valued at $100.
It has already been noted this promotion will not necessarily affect the state's re-open date of June 30th, but officials believe it will spur even more people to get vaccinated.
This is the latest in a series, which includes the Shot of a Lifetime Lottery, the Joints for Jabs where 21-and-over recipients get a pre-rolled marijuana cigarette, and various other incentives.
The Jabs for Joints program has not been addressed or commented on much by Inslee or other state officials since it first began, largely because it's been met with a series of logistical and other issues. These include medical providers being reluctant to state vaccination clinics in front of or inside pot stores.
KEEP READING: Learning From Mistakes During the Spanish Flu