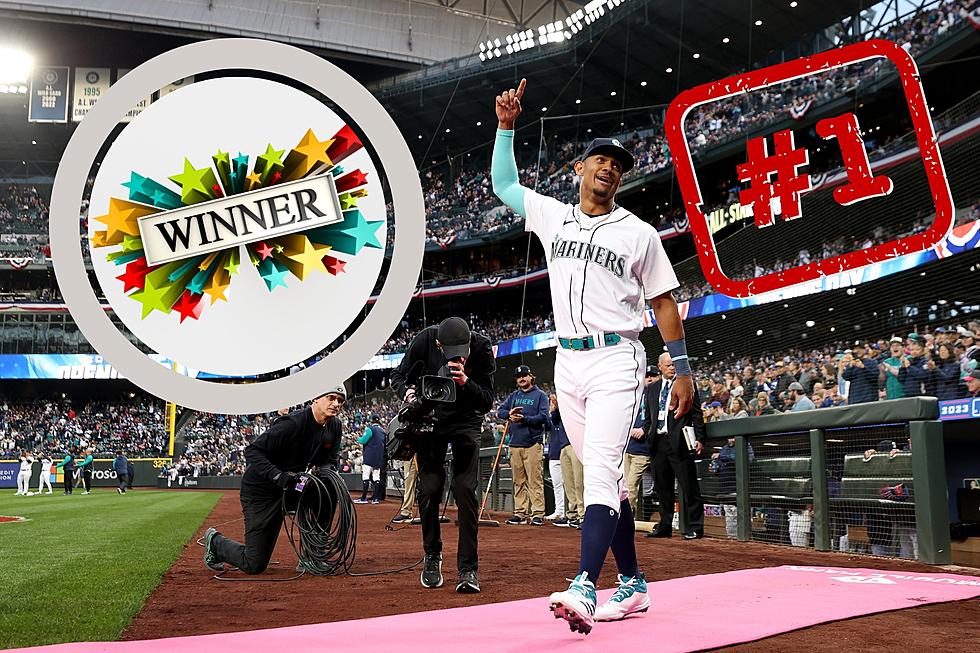 Seattle Mariners Top 11 Favorite to Win 2023 World Series. Agree?
Getty Images, Canva
The boys of summer are back!
Major League Baseball kicked off the 2023 campaign and fans were ready for the action all across the country. Is day one too early to make World Series predictions? Of course, but do you think that's stopping anyone?
What are the Odds The Seattle Mariners Will Win the World Series in 2023?
Whoa! Hold on there hoss. The Mariners' 2023 season just started, and although they kicked it off with a win versus the Cleveland Guardians, how can someone predict how the entire season will go?
I mean, when it comes to predicting sports outcomes, emotions get involved and cloud judgment. So many variable factors are unknown such as injuries, team performance, trades, and how well the other teams will perform. Right now, according to DraftKings Sportsbook (which isn't legal in Washington) the M's are at +1900 to win the 2023 World Series. I'm not much of a betting expert but that doesn't sound too bad when you consider it makes them the 11th most likely team to win it all.
The Seattle Mariners Predicted to Win AL West in 2023
That prediction is being made by one of the nicest guys you'd ever want to meet. Although he's been wrong before (just ask my wife) he's really confident this time that the Mariners will take the AL West crown.
The dirty, good-for-nothing Angels won't do it. The Oakland A's? C'mon, man! No way. Texas Rangers? I haven't liked them since Nolan Ryan retired and I didn't like them then. Houston? Those cheaters' time is over. The Seattle Mariners are a team of destiny.
Got a news tip? Email us here.
PHOTO GALLERY - OPENING DAY SEATTLE MARINERS
MOST POPULAR STORIES:
CHECK IT OUT: 100 sports records and the stories behind them