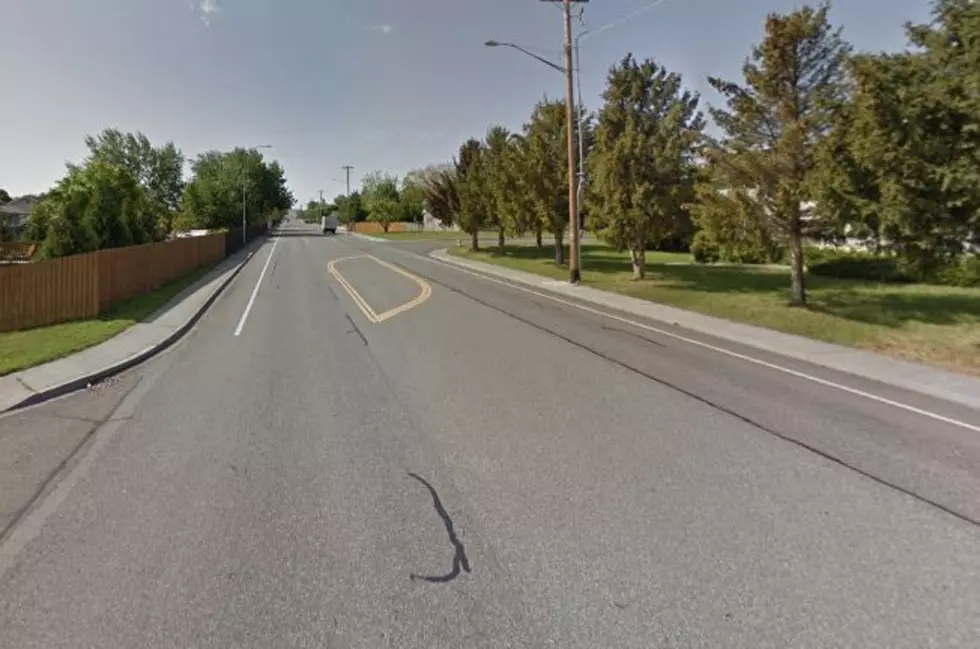 Kennewick Pedestrian Dies After Stepping Into Road, Gets Hit
Area where pedestrian was struck (Google street view)
Kennewick Police say the driver of the vehicle was not impaired and is fully cooperating.
  Pedestrian dies after being struck by a truck early Tuesday
 Kennewick Police said around 2:47 AM Tuesday morning, January 31st. they were called to an area near the intersection of 14th and South Olympia Streets about a pedestrian who had been hit by a truck.
The location is near the southeast corner of Riverview Heights Cemetery, located at the corner of 10th and Olympia.
Upon arrival, the victim, identified as 40-year-old Ryan Shepard, was located and was suffering from multiple injuries. He was rushed to an area hospital, where he later died.
Kennewick Police say the preliminary investigation shows Shepard stepped "out into the road" and then was hit by the southbound truck. No word if he was anywhere near a crosswalk, or if the driver had any indication Shepard was going to enter the road.
KPD says the driver was not impaired in any way, it is not yet known if that was the case for the victim. The driver stayed at the location until the police arrived.
The investigation continues.
KEEP READING: Scroll to see what the big headlines were the year you were born
Here's a
look at the headlines
that captured the moment, spread the word, and helped shape public opinion over the last 100 years.