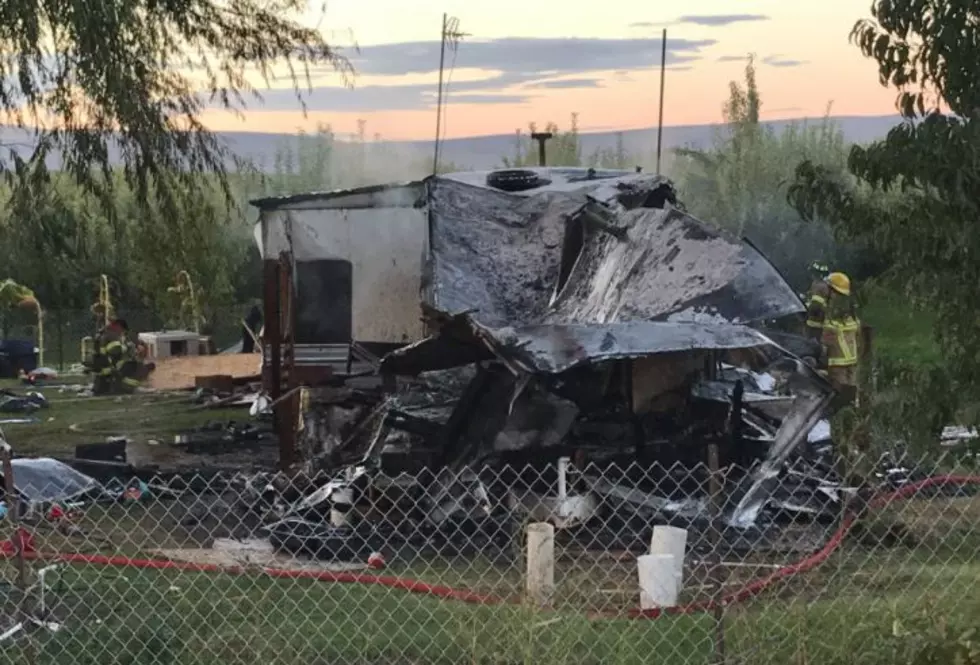 Man Burns Down Trailer During Altercation with Raccoons
BCSO
It is not known if narcotics induced by the man a short time earlier had any bearing on this situation.
Early Sunday morning, Benton County Deputies responded to a residential fire in the area of West Evans Road, about 2-3 miles northeast of Prosser, and found a trailer completely on fire.  It ended up destroying most of it.
They found an unnamed 38-year-old man who lived in there, and learned he'd been "frustrated" with a family of raccoons apparently living under the structure. In his attempts to get at them, he'd knocked over a candle, setting the trailer on fire.
The man admitted to Deputies he'd done "narcotics" before the incident, no word of any charges. Deputies said the property owners were notified of the situation. It is not known if the man was living there with their permission, no other details released.
Fortunately, the man was not harmed by the blaze, no other property damaged. The condition of the raccoon family is not known.